March 01, 2013
A new way to save face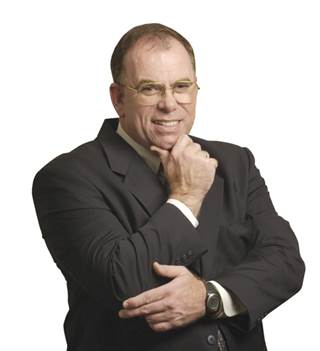 John O'Connor, Editorial Director
When is face-to-face contact with a resident not such a good idea? When an avatar can do better.
That's just one lesson researchers like Timothy Bickmore, Ph.D., are proving. Bickmore is an assistant professor in the College of Computer and Information Science at Northeastern University.
He has spent years developing and evaluating computer agents that emulate face-to-face interactions between providers and patients. Notably, he has documented how computer animated characters can help increase patient trust and compliance, and reduce hospital readmissions.
To learn more about his findings, tune in to a March 20 webcast called "Avatars in senior care settings." This free, one-hour event is actually just one of five webinars that will take place during this year's McKnight's Online Expo.
This is the full Online Expo webinar schedule so you can mark your calendar:
Wednesday, March 20
(All times Eastern)
10 -11 a.m.:
An MDS 3.0 update
11:30 a.m.- 12:30 p.m.:
Immediate Jeopardy — What You Can Do
1-2 p.m.:
Avatars in Senior Care Settings
Thursday, March 21
10 -11 a.m.:
Wound Care Update: What We're Learning
1-2 p.m.:
Finding Capital in 2013
In addition to being free, these one-hour webinars also carry continuing education credits (through NAB) for eligible participants.
New information about industry-related products and services also can be gleaned by visiting virtual exhibitor booths. Best of all, this can all be reached from the nearest computer. Just register at www.mcknights.com/expo2013.
We will again be conducting McKnight's Super Tuesday webinars in the ensuing months.
Considering the time and money it would take to attend all these sessions at a distant trade show, this is a no-brainer. Thanks to the McKnight's Online Expo, you not only save money, but avoid all the headaches that accompany travel. Now that's a good deal.