December 06, 2016
A GOP repeal of Obamacare may reprise fee-for-service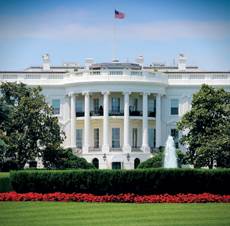 The Trump White House is expected to roll back reforms started during the Obama administration.
With the White House, Senate and House of Representatives all in Republican control, long-term care providers should expect significant changes, experts said in November.
Should Obamacare be repealed, bundling and accountable care organizations currently implemented under demonstration authority "would go away. Providers would likely transition back to traditional fee-for-service," said American Health Care Association Senior Vice President of Finance, Policy and Legal Affairs Mike Cheek.
However, "repealing the ACA, including CMMI demo authority, is an uphill battle," he added.
As for Medicaid, Cheek concurred with National Association for the Support of Long-Term Care Executive Vice President Cynthia Morton that a block grant proposal is likely. House Speaker Paul Ryan (R-WI) has a "personal policy goal of reigning in entitlement spending," she said.
"The rules could be written on Medicaid reform that could favor states, but then long-term care providers have to be right there working with the governor and the state to make sure funding is not reduced," Morton advised.
LeadingAge "strongly opposes block grants for Medicaid funding, as aging services will likely be hit very hard," warned senior vice president Cheryl Phillips, M.D.