July 01, 2011
A Day in the life: A song in his heart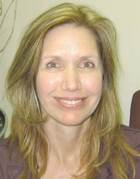 A Day in the life: A song in his heart

Before Jim Alexander entered the dementia unit at Syverson Lutheran Home in Eau Claire, WI, he was a beloved geography professor at the University of Wisconsin-Eau Claire. It didn't take long for him to become a cherished resident at Syverson, where he charmed visitors and staff alike with his solo and group harmonica playing, according to Activities Director, Karen Park (pictured).

The kind of deep breathing required to play the harmonica can help people with respiratory problems use their lungs more effectively. It also strengthens the diaphragm and abdominal muscles. Harmonica therapy has helped residents with COPD, asthma, chronic bronchitis, emphysema, Parkinson's disease and dementia.

Park says she invites music therapists to facilitate group therapy and one-on-one harmonica therapy for interested residents.

"One woman who never spoke totally turned around and started talking again. You can see the difference in increased appetite and verbalization," Park says.

She believes harmonica playing gave Alexander, who died in 2008, a sense of purpose again. He gave solo harmonica performances, played in church services and accompanied other visiting music groups.

"With music, you didn't notice Jim's deficits [from dementia]. It put him back in a cooperative teaching role," Park noted.