December 06, 2016
A care plan imperative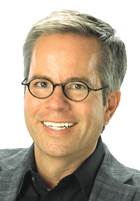 Steven Littlehale, EVP and Chief Clinical Officer, PointRight Inc.
The new Rules of Participation bring additional meaning to the benefits of data-driven discharge care plans, particularly those that describe and predict challenges facing residents transitioning to lesser care settings.
Facilities must now develop and implement a discharge plan that not only represents a resident's discharge goals, but also prepares them to be "active partners" in their care, to help reduce preventable readmissions.
While we may not see the regulations any time soon, one step to help meet these new requirements is to assess your practice and current regulatory expectations, and identify tools at your disposal.
Use the MDS to build a comprehensive discharge care plan. It offers critical insight to enable you to anticipate the challenges residents will experience upon discharge, ultimately reducing re-admissions. Our analysis demonstrates the power of the MDS in anticipating resident needs:
All of these impairments or risks increased if the resident was discharged between day 31 and 100. However, residents with shorter lengths of stay seemed to be discharged with higher levels of pain.
Residents discharged
ADL impairment high
(11 - 16) 12%
Pain moderate to high
on VDS 13%
Cognitive impairment
high (BIMS 0 - 9 ) 20%
High risk for- ≤30 days post discharge
For future falls 20%
Pressure ulcer formation 14%
Rehospitalization 11%
Providers are being motivated (by both the carrot and the stick) to change the way in which they communicate with one another and their patients for the purpose of improving transitions, mitigating risk and increasing patient safety. This could include financial incentives and penalties or the required use of standard datasets to send clinical information.