October 01, 2012
60 Seconds With...Larry Minnix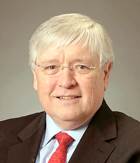 AAHSA CEO and President Larry Minnix

Q: What's the story behind the new LeadingAge 911 assessment and referral service?

A: It's no secret that in this economy many of our members have faced financial stress. Some have faced conditions beyond their control, like opening a community at exactly the wrong time in this recession.
But others have had problems that could have been foreseen, prevented and managed, and yet they got into more trouble than they should have because they didn't ask for and receive the right help soon enough.
Yet there are members who got into difficulty and turned to other members and business and managed their way out of what could have been a tragic situation.

Q: How will this helpline work?

A: LeadingAge 911 will be staffed by well-known and respected member leader Jim Emerson. For 38 years, Jim has been the CEO of Westminster Communities of Florida.

You call a number (888-310-4580) and ... Jim will then call you and try to assess your situation and suggest what you might do.

Q: So collaboration is the solution?

A: We believe there are very few problems we can't work through together— if people ask for and receive the right help in time.