October 01, 2009
60 Seconds with...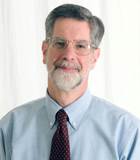 60 Seconds with...

Q: How do you assess President Obama's healthcare reform push?

A: President Obama may have jump-started health reform with his speech to Congress (Sept. 9) but, sadly, he ignored the need to repair our tattered system of long-term care.

Q: Is there any cause for optimism?

A: Of the three long-term care issues on the table—financing, Medicaid home care incentives and help for health aides —financing reform [known as the CLASS Act] is the most likely to pass.

Q: Sen. Edward Kennedy championed this act, which calls for a disability insurance program. Could it pass even though he is not alive to push for it?

A: The measure still has two things going for it: the Obama administration endorsed the idea over the summer, and, according to the arcane scoring of the Congressional Budget Office, the measure generates nearly $60 billion in revenue over the next 10 years.

Q: What is the biggest hurdle?

A: The real challenge for long-term care reform remains indifference, rather than outright opposition. Overwhelmed by the passionate, high-stakes debate over health reform, many lawmakers remain reluctant to even confront long-term care issues.