July 01, 2009
60 Seconds with...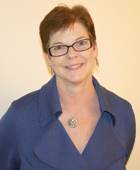 60 Seconds with...

Q: Unknown to some people, regulations didn't change on June 19 when regulators issued new "quality of life" guidance, right?

A: It is to be educational first and foremost for the surveyor. CMS identified that some surveyor guidance isn't particularly friendly to the concept of culture change. The focus is to be at least as much on quality of life as quality of care.

Q: What's an example of a big change under the guidance?

A: If family members bring in food for a resident—and friends—they can eat it. Surveyors had said, "You didn't get it from an approved source." It's huge, getting a birthday cake and saying you can't share it with friends. One of the last choices many of us have as we age is food, so food is critical.

Q: So this is positive for providers and residents?

A: While they are relatively subtle changes (to 11 F-tags), for those embracing culture change, it will give an opportunity to move in that direction a little quicker. It's been coming for a while. It's been coming in baby steps and this is … a toddler step. It's an opportunity for regulators to encourage providers to embrace change and implement those things as soon as they can. Some are much more doable than others.