March 04, 2015
60 Seconds With ... Larry Minnix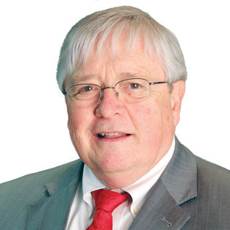 Larry Minnix, President and CEO of LeadingAge
Why do you feel this is the right time to retire?
A: I was able to join the organization [in 2000] with a new White House, and it is when a lot of real work can get done, especially when it comes to formulating policy and building relationships. The next leader at LeadingAge deserves that same opportunity.
Q: What has been the most gratifying part of the job for you?
A: I have the best job in aging services. I would say two things stand out. One is the work of helping our members. That has been unbelievably satisfying, both personally and professionally. This is very fulfilling work. The other is that occasionally it's fun to get into a good fight.
Q: How do you see the role of nonprofits changing in the years ahead?
A: Nonprofits will continue to lead the way when it comes to service innovation. They will be called on to be more innovative, and to give our society solutions to aging-related problems. We are the crucibles of innovation.
Q: Do you have any advice for the next CEO?
A: Stay in touch with people, and keep your ear to the ground in Washington. Also, don't be afraid to lead.