May 01, 2014
60 seconds with ... Doug Pace, NHA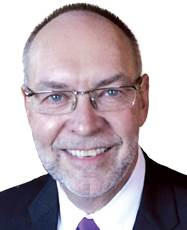 Doug Pace, NHA, Executive Director, Advancing Excellence
Q: Will the recent Inspector General's report on SNF adverse events put more focus on quality efforts like Advancing Excellence?
A: You never know how much traction these reports are going to get. I think now that Senators Nelson and Grassley have sent a letter about it to CMS, it may get more traction. What CMS is trying to do with QAPI and a lot of quality improvement happening now is using a carrot approach, rather than a stick approach, with the surveys. I think the senators are saying the stick's not quite big enough, which I don't agree with.
Q: What is new on the horizon at Advancing Excellence?
A: We're launching a new logo and website this month, with a cleaner design, new graphical ways to view program results and other improved functions.
Q: What's a website tool that Advancing Excellence participants should know about?
A: We have webinars on the site for each of the nine clinical and process goals, to guide you through every step. Advancing Excellence is free, but we realize it's a commitment of staff time. Many of the tools are fairly quick. The medications and consistent assignment goals are the heaviest lift, but provide you with excellent data to measure improvement.