May 01, 2012
60 Seconds with Cynthia Morton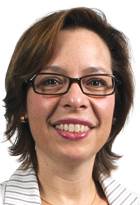 NASL Executive Vice President Cynthia Morton

Q: What is a high priority for you this month?

A: We're submitting comments to the Centers for Medicare & Medicaid Services on the Stage 2 Meaningful Use requirements for eligible providers to qualify for government electronic health records incentives.

Q: But long-term care providers aren't eligible, are they?

A: LTC and post-acute providers are not eligible, but we are interested in the rule. There's such a big emphasis on rehospitalizations, we want to work with partners such as hospitals and doctors who are receiving the incentive payments.

Q: What will NASL's comments do?

A: We want to help the government understand that post-acute care is a part of reducing those readmissions. They're going to want to have LTPAC [long-term and post-acute care] in mind. Hospitals are going to need to work with long-term care.

Q: This isn't a play for a piece of the funding?

A: The way some of the language is written in some of the regs, we could squeak in, indirectly. But that is really down the road. We're still going to stay at the party and actively help set the standards and work on how the interoperability would work.