May 01, 2013
60 seconds with ... Audrey Weiner, DSW, MPH, president and CEO of Jewish Home Lifecare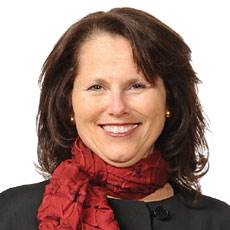 Audrey Weiner, DSW, MPH, president and CEO of Jewish Home Lifecare, chairman of LeadingAge

Q: You've been using technology in novel ways at Jewish Home Lifecare. What's the key to getting seniors to use technology to help improve their care?

A: If the technology is too overwhelming, the elder's not going to use it. We've got a 70% compliance rating in terms of people who say they're going to use it every day or every other day and actually do. The reason is, it's simple.

Q: What do you think could be improved with off-site monitoring, from the provider standpoint?

A: We can't see the elders in their home. It's not only the nurse care managers. It's the psychologist and the social worker and the psychiatrist who want to be able to have a conversation and see somebody's face.

Q: How do you see public policy impacting the use of new technology and other innovations?

A: Everybody is theoretically guided but often bounded by rules and regulations. How the government says that they think they want it done. How the reimbursement will happen. Clearly, we want to do what's safe. We don't want to take risks with people's health. If we could just bend the rules a little bit, we could imagine ways we can really take better care of people.