August 01, 2013
60 seconds with ... Alzheimer's expert Jason Karlawish, M.D.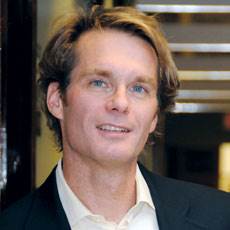 Jason Karlawish, M.D., Associate Director, Penn Memory Center
Q: The Alzheimer's Association annual conference took place in mid-July. As an expert in the disease, what did you find the most noteworthy takeaway?
A: We're making progress with better understanding the progression of the disease even before people are symptomatic, and developing clinical trials to go after people in those stages.
Q: How can Alzheimer's care be improved?
A: If you're a diabetic in America, you're entitled to see a diabetes counselor to help you manage that disease. We need something similar for Alzheimer's. Give people access to medication and training to help people live with this chronic disease. I think in the LTC setting, staff do that, but before people get to long-term care, there's many years of living with the disease, and quality education is not as available as it should be.
Q: What should long-term care providers focus on in "memory care"?
A: Identify patients' functional disabilities but also abilities, and structure their days to maximize their abilities. And maximize their experience of positive events to minimize depression and anxiety. There's increasing recognition that the majority of behavioral problems in these patients can be addressed by approaches that do not require using antipsychotic medications.