December 15, 2014
4 hospitalized after nursing home fire, officials praise sprinkler regulation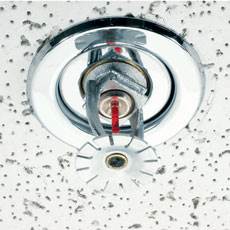 4 hospitalized after nursing home fire, officials praise sprinkler regulation
Four residents were hospitalized after a fire broke out at a North Carolina nursing home last week, according to local news sources. Officials said the building's recently installed sprinkler system prevented further harm, and they praised the national mandate requiring such systems.
Emergency responders arrived at the PruittHealth of High Point facility at about 12:30 p.m. last Thursday, and they assisted staff in evacuating the 100-bed building, local reports stated. Four residents were hospitalized for burns or smoke inhalation, and their health status was not public as of Friday afternoon.
The blaze caused "extensive" smoke and water damage, according to local Fox affiliate WGHP. However, the building's full sprinkler system "did its job" and prevented a worse catastrophe, said Horneytown Fire Department Assistant Chief Lee Hedgecock.
"It held the fire in check in the room of origin," Hedgecock told local reporters. "Up until four years ago this facility was not sprinklered and so we feel like it was a good thing those updates had been made."
Investigators were still trying to determine the cause of the fire as of Friday.
Federal regulations required nursing homes to have full sprinkler systems by 2013, but hundreds of facilities still had not complied as of the August deadline that year, according to the Centers for Medicare & Medicaid Services.
PruittHealth had not responded to a phone call from McKnight's as of press time.
Last week fatal fires occurred at two other senior living centers. A 51-year-old wheelchair-bound man died in a fire at a Chicago facility on Thursday. A day earlier, two people died in a five-alarm fire in Dallas.