July 09, 2018
3D images see arthritis early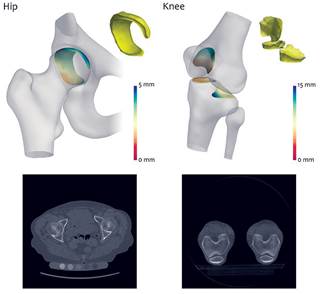 The system could give better understanding of treating arthritic joints
A way to detect tiny changes in arthritic joints holds promise for effective treatments, University of Cambridge researchers say.
A team that developed an algorithm to monitor the joints said X-rays don't have enough sensitivity to detect subtle changes. The new technique, called joint space mapping, uses images from a CT scan with three dimensions.
"Using this technique, we'll hopefully be able to identify osteoarthritis earlier, and look at potential treatments before it becomes debilitating," said lead author Tom Turmezei, Ph.D.