June 15, 2017
388,000 residents die each year of HAIs with infection control practices lacking, experts warn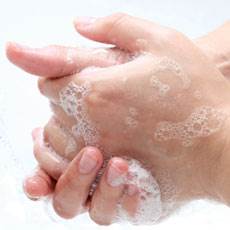 Many SNFs in the study had hand washing training programs but failed to give feedback, researchers say.
Long-term care providers are falling behind when it comes to training for infection control personnel, leaving gaps that may be to blame for at least some of the 380,000 annual resident deaths linked to healthcare-associated infections, new research shows.
Investigators with health departments in Tennessee and Washington set out to gauge nursing home providers' infection prevention proficiency, a topic that has heated up following the release of the Centers for Medicare & Medicaid Services' final rule for long-term care. That rule, published in September, includes provisions requiring providers to improve their infection prevention and control programs.
The results, presented Wednesday at the Association for Professionals in Infection Control and Epidemiology's annual conference in Portland, OR, found that many of the infection control officers in the facilities surveyed lacked formal training and the foundational skills required for infection prevention.
"The findings presented here are concerning and should prompt immediate efforts to increase education and support for infection prevention programs in all types LTCFs," said APIC 2017 President Linda Greene, RN, MPS, CIC, FAPIC. "Nursing home residents often have multiple, chronic diseases, transfer frequently between the hospital and the long-term care setting, and are overexposed to antibiotics, all of which place them at higher risk for developing infections with antibiotic-resistant organisms."
In Tennessee, 95% of facilities studied failed to meet the requirements or an antibiotic stewardship program, while 56% of providers had infection control programs managed by someone with no additional training. Many facilities also may have implemented competency-based training programs for hand hygiene and personal protective equipment, but failed to provide feedback on employees' performance.
On average, long-term care facilities in Tennessee devoted only 12.5 staff hours per week to infection prevention efforts, researchers said.
In Washington, the researchers found that only 10% of infection preventionists had formal training. Many providers also failed to conduct annual reviews of their infection prevention policies or give ongoing feedback on employees' competencies. On average, infection professionals in that state dedicated just 11 hours per week on prevention activities.
Researchers said the results of the surveys in both states showed "clear gaps" in infection prevention practices, as well as an "urgent need" to boost efforts within long-term care facilities.