July 06, 2015
3-day rule waiver in new ACO rule; LTC to take on more risk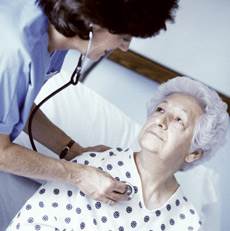 The fi nal rule focuses on primary care and fl exibility, CMS said.
Federal regulators have upped the ante for providers taking part in an accountable care organization model, with potentially more money going into long-term care.
Data between the Centers for Medicare & Medicaid Services and accountable care organizations should be streamlined under the final rule on the Medicare Shared Savings Program, which was released June 4.
The rule also creates a waiver of the three-day skilled nursing facility rule for beneficiaries prospectively assigned to accountable care organizations under Track 3. Providers hailed the news, though they prefer the waiver also would be available for beneficiaries in the less risky two tracks.
Other changes include higher rates of shared savings for those who assume more risk, prospective assignment of beneficiaries, and refining the policies for resetting ACO benchmarks, CMS announced.
Agency officials said the final rule improves the program by focusing on primary care services and giving more flexibility. The changes to the final rule were made based on comments received from the December 2014 proposed rule.
The Medicare Shared Savings Program was created under the 2010 Affordable Care Act. More than 400 ACOs are participating, with 7 million beneficiaries involved. The Pioneer ACO created $384 millions in savings to the Medicare program in the first two years.
"Accountable Care Organizations have shown early but exciting progress in improving quality of care, while providing more patient-centered care at a lower cost," said CMS Acting Administrator Andy Slavitt. He said the rules "strengthen our ability to reward better care and lay the groundwork for more providers to become successful ACOs."