May 26, 2016
Phil Brahm, 2016 Intern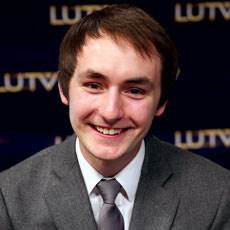 Phil Brahm
Phil Brahm is McKnight's 2016 summer intern. He is a senior at Lindenwood University and expected to graduate with a degree in journalism in May 2017.
Brahm is the managing editor of LU's student-run news website, Lindenlink.com. He was also a previous Editor-in-Chief at the College of Lake County's student-run newspaper, The Chronicle.
In his free time, he enjoys taking photos, making time-lapse videos and finding new records to add to his music collection. He resides in Gurnee.
Phil can be contacted at Phil.Brahm@McKnights.com Twitter:@holly_petrovich