March 27, 2015
Why would anyone become a nurse?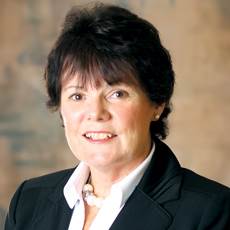 Patty Taylor
Years of education, long hours, physical and emotional demands: These characterize what an individual can look forward to when nursing is their chosen profession. So what makes it his or her choice and why do so many stick with it year in year out, with a smile, an understanding tone of voice and empathy galore?
I think that it starts with that greatest of all human desires, the desire to help others. In nurses this seems to be an ingrained desire, the desire to comfort their patients, alleviate their suffering and bring them back to health, while guiding them and their families through troubled times. Most of us have met the understanding nurse, who calmly comforts a patient in pain while firmly doing whatever is necessary to take a step towards health and wellness. Many of us have seen a critical care nurse who, with disciplined focus, watches his or her charge carefully throughout the duration of a shift, always ready to provide whatever assistance is required. In long-term care, we may observe the ministrations of the palliative care nurse, who with kindness and efficiency cheerfully provides care to each patient and each family member. These compassionate guardians contribute to the quality of life of all whom they serve and their families.
The strength to meet the day-to-day challenges that each nurse faces is the strength of a hero. This heroic quality is seldom recognized. That is why we at Ansell have taken up the challenge to recognize the contribution of nurses to our society with the 3rd annual Ansell CARES® H.E.R.O. Nurse Service Award. The H.E.R.O. Award provides the opportunity for many of our nurse heroes to be recognized and lauded. You can nominate your hero today.
From March 8, 2015 through April 9, 2015, everyone is invited to nominate their nurse hero online at ansellhero.com. On April 10, voting will begin and continue through May 12. The nominee with the highest number of overall votes will have a donation made in their name to an Ansell-approved charity. The top 10 nominees with the most votes will receive the Ansell CARES H.E.R.O. Nurse Service Award plaque, a nursing reference book of his/her choice, and have his/her story profiled online. There is no purchase necessary.
Patty Taylor, RN, BA, is the vice president of professional education and clinical affairs for Ansell. She has over 20 years of practical and administrative nursing experience focusing on perioperative safety, quality and education.