January 11, 2016
Using telemedicine to improve SNF clinical outcomes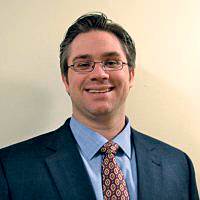 Paul Knight
Many skilled nursing facilities have evolved over the years by expanding post-acute care services. This evolution has required significant enhancements to the SNFs clinical processes to ensure they meet the demand of acute care partners. SNFs are also positioned to meet the regulatory changes that will impact reimbursement in the upcoming years. It's time to consider evaluating the use of telemedicine to help improve clinical outcomes.
Acute care partners are expected to discharge patients quickly without compromising patient well-being or the overall outcome. Acute care partners have elevated the expectations being placed on post-acute partners who they refer patients to, ensuring the care standards they set are followed post discharge from the hospital.
Acute care partners are closely monitoring Return to Hospital, Length of Stay, Patient Education, and ongoing care management. Post-acute care providers are expected to produce weekly\monthly outcomes for all patients the acute care partners refer. Providers are being held accountable.
Current and upcoming regulatory changes have significantly impacted all healthcare providers to demand higher quality of care for less. The Affordable Care Act introduced the Readmissions Reduction Program in 2012 for CMS, which focuses on readmissions to the hospital for the following Diagnosis-Related Groups Acute Myocardial Infarction, Heart Failure, Pneumonia, Chronic Obstructive Pulmonary Disease, and elective Total Hip\Knee Replacement. CMS defines readmission as "an admission to a subsection(d) hospital within 30 days of a discharge from the same or another subsection(d) hospital."
There are 2,610 hospitals that failed to meet the Readmissions Reduction Program and are estimated to have fines totaling $428 million, which will impact reimbursement on all Medicare claims from October 1, 2015 to Sept. 30, 2016, according to Kaiser Health News. It noted the top ten states with the highest number of hospitals penalized are California, Texas, New York, Florida, Pennsylvania, Illinois, Ohio, Georgia, Tennessee, and North Carolina.
In addition to the Readmission Reduction Program, CMS has announced the "Improving Medicare Post-Acute Care Transformation Act of 2014," also known as the IMPACT Act. This act will require SNFs to begin submitting Quality Reporting measures to CMS beginning FY 2018.
The IMPACT Act "requires SNFs that fail to submit required quality data to CMS under the SNF Quality Reporting Program will have their annual updates reduced by two percentage points." One domain in the IMPACT Act is "Skin Integrity and Changes in Skin Integrity," the proposed measure will evaluate "Percent of Residents or Patients with Pressure Ulcers that are New or Worsened (Short-Stay)."
Also included in the IMPACT Act is the "Skilled Nursing Facility Value-Based Purchasing Program beginning with FY 2019 under which value-based incentive payments are made to SNFs in a fiscal year based on performance." The reduction in readmissions to the hospitals are captured in measures CMS defines as "the Skilled Nursing Facility 30-Day All-Cause Readmission Measure, (SNFRM) (NQF #2510), as the all-cause, all-condition readmission measure that will be used in of the SNF VBP Program.
The Skilled Nursing Facility 30-Day All-Cause Readmission Measure estimates the risk-standardized rate of all-cause, unplanned, hospital readmissions for SNF Medicare beneficiaries within 30 days of their prior proximal short-stay acute hospital discharge."
Continuity of care between care settings along with improved care for less, is the future and current demand of healthcare providers. Lexington Health Network, a privately held post-acute network in the Chicagoland suburbs, has utilized the Connected For Care Telemedicine solution over the past 10 months with incredible clinical and financial outcomes. We have seen a reduction in our return to hospital rates, retained 75% of the patients who had a sudden acute change in condition (resulting in over 500 retained patient days), and helped contribute to millions in healthcare savings by eliminating avoidable hospital admissions.
The CARE Telemedicine solution is an advanced clinical assessment tool allowing Post-Acute providers to improve their outcomes and meet the regulatory demands. Our high definition\resolution pan, tilt, zoom camera allows a remote wound specialist to evaluate pressure wounds from anywhere in the world. In rural and urban areas our CARE Telemedicine solution enhances the SNFs' quality of care capabilities.
In addition to remote wound evaluation our telemedicine solution allows access to remote physicians or advanced nurse practitioners to immediately evaluate patients who have a sudden acute change in condition. The CARE Telemedicine solution removes artificial boundaries associated to traditional care delivery model. The CARE Telemedicine solution enables providers to meet the current healthcare demands, contributes to quality of care and deliver improved outcomes.
Paul Knight is the Chief Information Officer at Lexington Health Network. To learn more about Connected for CARE and our CARE Telemedicine solution call 844-U-RETAIN (844-873-8246) by email at info@ConnectedForCare.com.