February 09, 2015
Using outdoor LED signs to promote community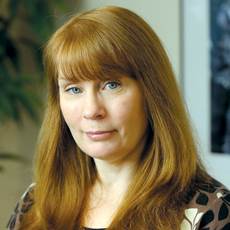 Sarah Robison
The days of static signage that serves a limited purpose are behind us. Identification and directional assistance are two purposes for signage that have been improved upon and upgraded in the new age of LED-based digital signage. And, while some wonder if this is too much technology everywhere you look, the truth is that the digital medium allows for flexibility and customization in ways never before dreamed of.
The result is signage that can promote your mission, enhance a sense of community and become a landmark for the dissemination of new, timely information.
In no industry is this more imperative than the medical community. Patient options are increasing, and available information can often be overwhelming at precisely the same time that patients and their families are under stress. Making long-term care decisions requires clear, concise and responsive information that fosters peace of mind.
Consider the many services available to patients who access a multi-tenant medical care facility and the vital need for effective communication. In 2014, Constitution Health Plaza in Philadelphia put the finishing touches on renovations at the former St. Agnes Hospital. Renovations were capped by the installation of a new LED digital sign on a 30-foot tall, stand-alone monument situated on the infamous corner of Broad Street and Passyunk Avenue. Dubbed a landmark by townspeople, the sign's visibility to both road and pedestrian traffic helps patients define the hospital's location and clarify the health care offerings it provides. The sign has become a unification point for the area, a beacon for the building and a visible meeting place for patients, their friends and family.
CHP serves as a multi-purpose medical campus and center for community care. The Plaza offers state-of-the-art facilities to national institutions expanding their footprint in the Philadelphia and Delaware Valley regions. Their largest tenant is Kindred Hospital South Philadelphia, a hospital practiced in providing aggressive, specialized, multi-disciplinary care to medically complex patients requiring long-term recovery.
The sign has provided clarity for multiple tenants in the building to share with the community what they offer in greater detail. It helps Kindred Hospital in representing their mission to promote healing, provide hope, preserve dignity and help the patients they serve. The mission of CHP is to be a community of care by bringing diverse services from different medical organizations and making them accessible to the surrounding community. LED signage helps Kindred Hospital and CHP further these missions by providing an opportunity for them to display detailed messages about services and also reach out to community organizations, giving them the chance to have their messages included on the digital sign.
Healthcare is a dynamic industry. Clear, timely communication helps empower patients and keep staff informed, which can lead to improved care. That's why a number of healthcare facilities across the U.S. are turning to LED message centers. Many have found outdoor LED signs to be effective tools that not only deliver messages, but also increase patient satisfaction, efficiency and quality of care.
Long-term care facilities can benefit from deeper connections with the community aided by outdoor digital message centers. Bringing news about residents and internal events can solidify an association between a facility and the surrounding community. With the capabilities of digital signage, it becomes possible to let community members (and possible future residents) know about the unique qualities of a long-term care facility: classes, programs and activities for residents and families, awards and rankings, and value-added services.
Signage that is dynamic and responsive can be changed frequently to introduce new physicians, salute employees who excel, post health-related news, remind the community to get health screenings and flu shots, and expand marketing opportunities.
The amount of information that needs to be communicated by a medical care facility can be staggering. LED-based outdoor digital signs offer programmable, high resolution signage that can be controlled by local administration. The best manufacturers offer intuitive software that requires no special skills beyond a basic understanding of normal office software. Production costs and scheduling time for traditional media is eliminated. There is no need for staff to brave the elements in order to change a manual-letter reader board and no missing letters or numbers (using an upside-down W as an M). Digital messages can be crafted that are professional, vibrant, and dynamic and tailored specifically to the audience. Messages rotate through a daily schedule that is customized, eye-catching and easily updated.
The era of technology driving society is changing. With the increased noise from a multitude of advertising options, it is important that organizations with important messages be able to communicate with their target audiences.
Long-term care facilities have a varied mission – to provide healthcare while also fostering a sense of community and connectedness for their residents. As society continues to harness technology, we have the power to use it to better personalize the lives of those we serve, ease day-to-day decisions, and give consumers the knowledge they need to streamline their lives. Digital message displays can be tailored to consumers' needs and daily routines, making this technology serve society in unprecedented ways.
Sarah Robison is a marketing and communication lead at Watchfire Signs in Danville, IL.