October 22, 2014
Using a GPS-like system for residents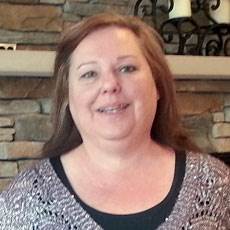 Deb Banton
As I prepared to open two new senior living facilities in 2014, I looked at several types of technology that would help us enhance safety, communicate with and better assist our residents. I did Internet searches on "nurse call," "call systems" and "tracking systems" for "senior care," "assisted living" and "long-term care."
The results were a little overwhelming. There are so many companies offering a wide range of products. Many seemed geared toward traditional nursing homes, but I envisioned a different kind of care, and I felt I needed a different kind of technology.
My homes cater to a more ambulatory resident, giving them an upscale, calm and comfortable home-like atmosphere. At Traverse Victorian Senior Living, a two-floor, 65-bed facility we opened in March, residents choose to live in one of three themed areas: Tuscany, Seaside or Old West. Each area is distinctly decorated, complete with its own dining and activity area.
If one of my gentleman residents is having a burger and a beer while playing cards in the Old West Saloon, he should be able to call us for assistance. Traditional call systems would have a button or pull cord on the wall, but my staff wouldn't know who is calling. And, we would have to rely on the resident being able remember the station is available, let alone reach the wall in an emergency.
Ideally, I wanted a system that would be quiet — no ringing, dinging or paging to disrupt the calm environment. I hoped to have reports available, so I could know who was placing calls and when, and evaluate our response times in order to ensure the quality of our care.
Since we also offer memory care to ambulatory residents suffering from dementia or Alzheimer's, I was also looking for security features. I evaluated call systems, wander systems, security systems and others.
Each of these would give my home bits and pieces of technology I wanted to have, but the cost to install them all was adding up quickly.
I was thrilled then, when I finally found a system that offered the whole package. What I liked about the Visibility™ Resident Care system from Versus Technology is the fact that it's essentially GPS. It utilizes Real-time Locating System (RTLS) technology often found in hospitals, and only recently became affordable for smaller facilities.
Both my residents and staff wear lightweight badges, and by glancing at a computer screen, we see the current location of everyone in the building. More importantly, the badges include a call button, so my residents can request assistance no matter where they are. Without any loud alarms, the alerts tell my staff who has called for assistance, exactly what room they're in, and how long ago they called.
To cancel the call, staff just go to the resident – the system is so smart, it knows when the call has been answered. It automatically logs who responded, how long the response took, and how much time they spent with the resident.
My staff, as well as visiting nurses and therapists, also use the badge buttons to call for assistance, which has been very useful. They don't need to leave the resident's side – help comes to them.
Beyond the call buttons, there's many more features, with the flexibility to expand the system as needed. One nice thing we added already is the ability to see when a resident is in their bathroom. On our map view of the home, their bathroom shows up as red when it's occupied. If that resident is a fall risk, we can proactively go to assist them.
With this design, the system alerts us to important information about our residents, but it's not constantly beeping at us or disturbing other residents.
In the future we'll be expanding the system with other available features, including wander alerts when residents go near doors or restricted areas, and rounding reports so we can automatically document our hourly checks on residents. This will be a great help when dealing with families who want information on how their loved one is being cared for.
In fact, when I give tours to potential residents and their families, the first thing I point out is this system. The families are amazed and appreciate that we're able to monitor not only their loved one's activities, but also our own processes. It provides value for everyone.
Deb Banton is the administrator at Traverse Victorian Senior Living and Water's Edge Assisted Living.