June 28, 2017
Understanding IoT in long-term care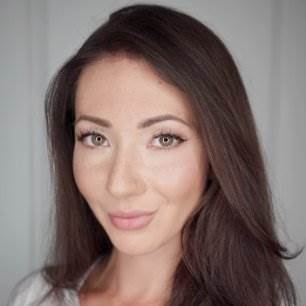 Understanding IoT in long-term care
An Accenture study shows that 73%of healthcare executives believe IoT (Internet of Things) is poised to create disruptive change within the next generation. Long-term care is one area that has already been touched by the digital healthcare revolution and we expect to see further improvements in coming years.
Data impacts nearly every part of our lives, and it doesn't stop at the doors of a long-term care facility. Everyone, from children to seniors, has access to technology and most people use it daily.
If IoT devices aren't being used in your long-term care facility yet, expect that this will soon change. Assisted living facilities are increasingly relying on IoT to help monitor and care for residents. With the increased use of IoT, we can expect to see the following benefits and changes in the senior care space.
Increased efficiency
By relying on IoT devices like health sensors and GPS monitoring devices, providers can receive health and location alerts that let them know when their attention is needed. Instead of checking on patients who aren't actively in need of assistance, they can be working with patients who are. IoT helps doctors, nurses and aides know which patients require immediate care and attention.
Depending on the rules of facility, the patient's family may also rely on reports from IoT devices to keep them abreast of their loved one's overall health.
Illness and injury prevention
It's impossible for a provider to be everywhere at all times, and it's unreasonable to expect that all patients will receive one-on-one round-the-clock care. This means that they are physically incapable of monitoring or engaging with residents every hour.
IoT devices have made it possible for providers to track health issues, such as urinary tract infections (UTIs) and falls. With the right data, many providers have found that these common conditions in the senior population are more predictable.
Wearable sensors can track changes in walking patterns that may indicate a balance issue or impending UTI. They can also track an increase in bathroom visits, which is a common indicator of a UTI in its early stages. The goal is to be able to provide preventative care instead of taking the reactive approach.
Individualized Care
In a long-term care facility, providers often have to rely on the senior's account of their own health, and for various reasons, the information they receive may not be completely accurate.
IoT devices help providers get an accurate view of a resident's health so they may provide a personalized care plan.
A change in activity level is a strong indicator of declining health, but it often occurs as a gradual shift that is difficult to detect. However, early detection of such health issues can lead to better outcomes. In addition, activity tracking can help providers tailor fitness programs to their residents.
Big data benefits
Collecting and reviewing data can help with one-to-one care, but it can also help on a large scale. When data is multiplied across the nation, analysts can better detect patterns, identify issues and recommend solutions. This can help physicians adjust their treatment programs and it can help long-term care facilities provide more productive wellness programs.
We can expect to see IoT have more of an influence on long-term care in the coming years, and this shift may occur just in time. About 76 million people were born during the baby boomer generation and they will all reach retirement age by the year 2030.
The expected boom in retirement should lead to a similar increase in long-term care residents. In addition, people are currently living longer than ever before. For the first time in history, residents of low to high income countries are expected to live a minimum of 60 years.
IoT sensors and wearables will provide a much-needed improvement in care by providing the ability to monitor patients 24/7. The analytics these devices provide will give caregivers an enhanced look at potential health issues so they can provide a more personalized treatment plan.
Emily Walters is a freelance writer.