May 09, 2016
Top three risks of acuity creep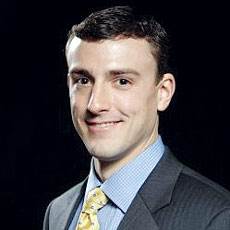 Ross Holland
Typically defined on a state-by-state basis, the terms independent living, assisted living, memory care, and skilled nursing care are fairly straightforward on paper. In practice, however, the lines of distinction can blur quickly.
"Acuity creep," as it's come to be known, can be defined as a gradual decline in a resident's ability to live within their currently designated level of care. This creates several risks for operators, especially those who focus on AL given its moderate position on the acuity spectrum. These risks include operational, legal and regulatory, and credit implications which are discussed below along with possible solutions that can be used to mitigate the risks of acuity creep.
Operational
Perhaps the most obvious risk of acuity creep is that a resident's cognitive or physical abilities decline to the point at which facility staff becomes unable to adequately care for them. The implications of this risk span from resident safety concerns to employee morale, with the former obviously being of primary concern.
In a recent survey of seniors housing operators, 87% of respondents acknowledged that acuity levels in AL have surged, with 45% not sure how to respond to the trend. For facilities that do not have adequate nursing staff and/or safe corridors for residents suffering from cognitive decline, this can create the significant operational difficulty of allocating a disproportionate share of resources towards these residents. In addition to the risk of resident injury, this can frustrate employees who feel that they are spending time on care that they are either not being paid for or are unqualified to perform.
Legal and Regulatory
Beyond the implications for resident safety and employee satisfaction, acuity creep can also pose legal and regulatory risks. Given that aging in place is desirable for many residents, some states have begun to define multiple levels of AL licensures which can apply to either an entire facility or portions thereof.
While multiple layers of licensure are accommodating for residents, they create legal risks for operators in that they face more decisions regarding what an appropriate level of care is for a given resident.
In addition to considerations for actual facility staff, operators also need to be cognizant of the risks associated with families hiring private staff. This carries the risk of both overlap in care responsibility and the "masking" of a resident's acuity level, both of which have considerable implications for any facility.
Credit
A third risk associated with acuity creep is the implications such issues can have on creditworthiness and financing program viability. Many financing solutions for health care facilities, including FHA- and Fannie Mae-insured loans, use acuity level as a driver of both eligibility and valuation. FHA, for example, requires a waiver in order to finance a facility at which over 25% of units are unlicensed, while Fannie Mae employs different loan-to-value (LTV) and debt service coverage constraints for AL facilities that include a certain percentage of MC units.
What providers can do
There are several solutions that can be used to mitigate these risks and to appropriately protect facilities. While an initial resident assessment is critical, it is not always completely clear upon facility entry what level of care is necessary. Further, this level can change quite rapidly as physical or cognitive abilities change. As such, facilities can manage the risk associated with this ambiguity by engaging in prolonged (e.g., 30-day) initial assessments, consistently monitoring residents, and by breaking care levels into tiers, which don't necessarily need to fall into licensing categories and can be more granular.
While determining the appropriate level of care on a continuous basis is essential, the next step is for facilities to ensure that they are appropriately staffed to accommodate the levels of care defined by policies. First and foremost, if operators choose to participate in an enhanced licensure program (e.g., memory care), staff size and competence must be aligned. For example, enhanced licensure may lead to the need to employ a higher number of licensed practical nurses (LPNs) or registered nurses to supplement non-nursing staff.
Finally, taking advantage of state-of-the-art technology in order to more efficiently manage medication processes, risk management, resident assessment, and other automated care practices can also be very helpful.
Industry professionals will always look to improve and further refine definitions for acuity levels as senior living and long-term care evolve, but acuity creep will always represent a risk. As such, the best thing operators can do is to ensure they maintain maximum flexibility within the confines of the care they are licensed to provide while also fully understanding the legal implications of processes they put in place.
Ross Holland is a vice president with Lancaster Pollard in Newport Beach, CA. He may be reached at rholland@lancasterpollard.com.