May 23, 2014
Three tips for understanding the ACA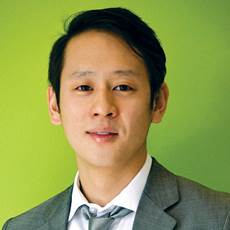 Mark Colwell
There are new rules and benefits regarding health insurance, due to the Affordable Care Act, and some people have no idea where to turn, what their health coverage entails, or who to call to clear up the confusion.
Our company is dedicated to providing advice and assistance to those looking to understand their options and enroll in the right health insurance plan. Here are a few things long-term healthcare employees should keep in mind regarding their new coverage.
When in doubt, get covered: If you're a long-term healthcare employee, you need to understand the importance of insurance; especially if you're working in an environment where you might be exposed to various illnesses and diseases for extended periods of time. You, of course, will always need preventative care, but you never know when you're going to need urgent care – always better to stay covered than not.
50's a crowd; go solo: If you're an employee and work at a company with less than 50 employees, you may not get offered a company healthcare plan. By law, employers who have less than 50 employees are not required to provide health coverage. Thus, you should take the initiative to enroll in a plan on your own. Visit an insurance marketplace, like GoHealth, to see what your options are.
Opportunity to save: If you're a low-wage employee, say for example, a certified nursing assistant, you may qualify for lower costs health insurance thanks to tax credits. If your income falls below a certain amount, you'll qualify for a tax credit that will lower the cost of your health insurance. Eligibility depends on income and household size. For example, an individual who earns between $11,490 and $45,960 will likely qualify. You can estimate your tax credit eligibility here and see how much you might save.
Our job at GoHealth is to provide assistance and connect you with coverage that's tailored to your needs. With comparison software and one-on-one support, our team can walk you through the entire process. If you're a long-term healthcare employee, and you keep the above three points in mind, you're headed in the right direction.
Mark Colwell is the consumer marketing director at GoHealth.