February 28, 2018
The secret sauce for innovative thinking: Engaged employees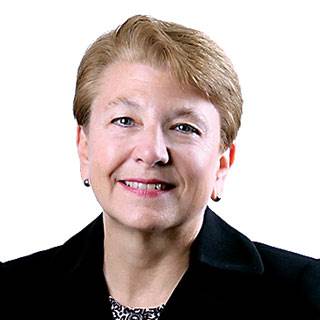 Nancy Anderson, RN, MA, Senior Vice President of Engagement Solutions
Whenever I attend a state or national aging services conference, I get re-inspired by the incredible people who provide care and services to seniors. Recently I participated in a state conference that reinforced the amazing things that can happen when employees combine empathy, teamwork, bold thinking and resourcefulness.
Here are some examples:
A mash-up of congruent needs resulted in a partnership between a rural long-term care facility and the local community high school. Intergenerational relationships were established when high school students worked with facility residents to write Life Story books that not only created a lasting tribute to the resident but also a valuable encapsulation of their legacy for the resident's family. Through this process, the residents' lives were validated and the students learned from the life lessons of the residents. The students benefitted from a real-world learning experience and at the same time developed their writing skills. In addition, introducing students to the long-term care environment paved the way for a potential workforce.

A senior living campus studied the impact of virtual reality technology for relaxation and overall wellbeing of residents by evaluating a virtual learning and enrichment platform specifically designed for seniors. Residents not only enjoyed the exposure to virtual travel, nature and performances, but the experience also impacted their affective state. Participants reported feeling happier, more relaxed and more positive.

Leaders in a care center recognized that employees often need extra help managing their day-to-day lives. Acknowledging that people who are trying to get by on limited financial resources have difficulty maintaining their work obligations while dealing with life challenges, the facility established a new position aimed at reducing absenteeism and improving employee retention and satisfaction. The position serves as an advocate and partner to employees by helping them prevent small issues from becoming big ones and by assisting employees who are navigating challenging life events.
These are only a few of the ideas and initiatives that were shared by enthusiastic, motivated conference presenters and participants.
There were many more!
Are you able to identify the underlying theme in all of these examples? The one essential requirement for making these kinds of things happen? Yes, the fundamental secret sauce for success is incredibly engaged employees who feel an emotional connection and commitment to their work and to their organization. These are people who are willing to put forth the discretionary effort into providing exceptional care and service to residents and creating an engaging workplace that provides meaning and purpose for employees.
These creative, innovative approaches come from the dreams of people who are seen and treated not as human resources, but as resourceful humans, who are capable of shaping and driving the future of our industry.
Nancy Anderson, RN, MA, is the SVP of Engagement Solutions for Align. In her role, she provides strategic leadership and supports development of solutions to help providers successfully build and sustain a culture of engagement.