August 18, 2014
The future of vacuum cleaners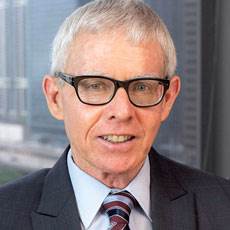 Robert Kravitz
Because I work in the professional cleaning industry, I have a tendency to check what kinds of tools and equipment are being used by housekeepers in the hotels I stay in. What is revealing when traveling in Europe or most of Asia is the absence of upright vacuum cleaners. In the U.S., uprights still command as much as 80% of all vacuums sold. However, in other parts of the world, it is virtually the opposite.
This was borne out in a 2012 survey published in Appliance Magazine, which serves the home appliance market, and conducted by a major vacuum cleaner manufacturer. More than 28,000 people in 23 different countries responded to the online survey about their vacuum cleaner selection, and these were the findings:
Bagged canister vacuum cleaner: 46%
Bagless canister vacuum cleaner: 17%
Bagged upright vacuum cleaner: 6%
Bagless upright vacuum cleaner: 7%
Corded stick vacuum cleaner: 1%
Wet and dry vacuum cleaner: 4%
Steam cleaner: 1%
Central vacuum cleaner: 3%
Robotic vacuum cleaner: 1%
Does not own a vacuum cleaner for floors: 9%
While this was a survey of consumers, it is still quite revealing that worldwide only 6% of respondents indicated they used an upright machine while nearly half used a canister. Do people around the world know something the American cleaning professional, hotel housekeeping manager or building administrator does not know? Possibly looking at the vacuuming alternatives in a bit closer detail will answer this question.
Yes, canisters are the vacuum cleaner of choice around the world. To give me an idea of why this is so, I asked Sean Martschinke, product manufacturer for Tornado Industries, which manufactures all types of professional vacuum cleaners – canisters, uprights, backpacks, industrial, etc.
According to Martschinke, one reason for this disparity is simply tradition. The upright vacuum cleaner was developed in the U.S. became the traditional vacuum cleaner. In other parts of the world, different types of canister machines were the first vacuums brought to market, making them the traditional machine overseas.
However, there are also some very specific reasons why some vacuum cleaner users, both professional and consumer, prefer canisters. According to Martschinke these include the following:
It is often possible to fit a more powerful motor into a canister machine. This can improve overall cleaning performance
Canisters have less openings, hoses and areas where air may escape, which can protect indoor air quality.
The hose on the vacuum cleaner allows cleaning workers to easily reach deep underneath furniture or, as necessary, clean high areas such as the tops of curtains that might collect dust.
"This flexibility is likely the number one reason many cleaning workers prefer a canister," adds Martschinke.
While an upright will likely have basic tools and attachments, invariably canisters have several tools and attachments for all types of vacuuming.
Other Alternatives
We should point out that there is a vacuum cleaner type that might be upsetting the vacuum cleaner applecart both here in the U.S. and in other parts of the world. This machine, according to Martschinke, is the backpack vacuum cleaner.
As the name implies, these vacuum cleaners are worn on the user's back using a harness, similar to a camping backpack harness. They were introduced in the 1990s, but early models tended to be heavy, noisy, uncomfortable, and generate excess heat, all of which attracted few professional users who might be wearing one of these machines several hours every day.
"If you follow the evolution of the backpack vacuum, you see that there are advances and then plateaus," says Martschinke. "New technologies are introduced that help make these machines lighter and more powerful and then things stay the same for a few years."
However, Martschinke says we are currently on an upswing in the introduction of backpack technologies. This is largely due to the development of new ergonomically designed harnesses by a manufacturer that has been making backpacks harnesses for more than 100 years.
"These new designs are proving to be exceptionally comfortable with considerably more air space between the user and the machine, which helps reduce [worker] fatigue and improve productivity.
Other reasons backpacks are making inroads in the professional cleaning industry is the fact that they have the same flexibility of a canister, but, when used properly, can clean as much as 7,000 square feet per hour. This compares to about 3,000 to 4,000 square feet per hour, according to John Walker, a well-respected cleaning industry consultant. Another reason for this improved worker productivity, according to Walker, is that workers can change tools on the spot, as needed for the job. Attachments are typically stored on a hip belt worn by the user so less stop and go time is taken to switch attachments, also speeding up worker productivity.
The survey mentioned earlier was conducted in 2012. It will be interesting to see if there has been some movement in what types of vacuum cleaners are being used worldwide by 2020. Traditions only last so long, and when it comes to vacuum cleaner traditions, we may be in store for some changes.
Robert Kravitz is a former building service contractor and frequent writer for the professional cleaning industry.