September 25, 2015
The connection between social interaction and Alzheimer's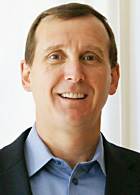 Bruce Baron
September is World Alzheimer's Awareness Month. A time to reflect on the progress that has been made to educate and inform others about this debilitating disease, as well as an opportunity to raise funds in an effort to cure it.
Today, Alzheimer's disease is the sixth-leading cause of death in the United States, affecting nearly 5.3 million Americans. Due to our aging population, the number of Alzheimer's patients is expected to increase to nearly 8 million by 2025.
According to a Mayo Clinic report on Alzheimer's disease, studies have found an association between lifelong involvement in mentally and socially stimulating activities and reduced risk of Alzheimer's disease.
Factors that may reduce the risk of Alzheimer's include:
Mentally challenging leisure activities, such as reading, playing games or playing a musical instrument

Frequent social interactions
Although scientists can't yet explain this link, one theory is that using your brain develops more cell-to-cell connections, which protects your brain against the impact of Alzheimer-related changes.
At VoiceFriend, we are proud to offer a solution that may possibly help reduce the risk or delay the onset of Alzheimer's by increasing seniors' involvement in activities and their community. One executive director told us we've helped increase resident attendance at events and activities. Social interaction helps to keep seniors' minds sharp, which stems from being out and about.
VoiceFriend supports research to better understand Alzheimer's disease and to ultimately put an end to this debilitating illness. The Walk to End Alzheimer's is a great way for people to support this cause. We thank you for your work as caregivers, and encourage you to continue to find innovative ways to better support those with Alzheimer's and their families. Together, we can better understand, better support and ultimately find a cure for Alzheimer's disease.
Bruce Baron is CEO of VoiceFriend. He can be reached at bruce.baron@voicefriend.net.