March 22, 2017
Technology can increase community engagement for seniors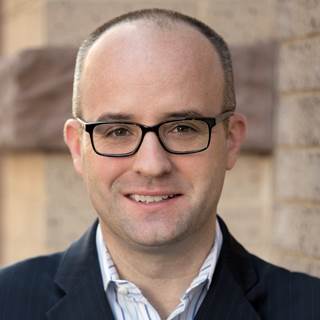 Derek Holt
Out of the millions of older adults in the United States, more than half live in isolation. That's a serious issue for seniors, as it can lead to depression, loneliness and significant health risks.
In fact, research has found that the health risks associated with isolation can be as significant as the well-known dangers of smoking and obesity. Moreover, and even more frightening, is that other research has shown that 26% of older adults have an increased risk of death due to the subjective feeling of loneliness.
That's worth considering when seniors are discharged from short-term rehab centers. Loneliness and isolation will continue to pose a significant risk to the overall health and well-being of older adults.
There are many factors that can contribute to these feeling of loneliness and isolation: The absence of accessible and affordable transportation, mobility and hearing impairments, the loss of a loved one or friend, and the lack of opportunities for seniors to engage with others and contribute, to name a few.
However, new advances in smart technology and the expansion of the Internet of Things has provided new opportunities to help this generation stay more connected and engaged with others. However, most of these new technologies have hard-to-use interfaces, small type and other features, often designed for millennials, that make it difficult for older individuals to use them – leaving many feeling excluded or intimidated by technology. This inability to adopt technology has made it increasingly difficult for these individuals to battle the growing problem of loneliness and isolation.
How can the tech industry, in combination with long-term care, better engage these older individuals, and combat isolation among this group?
In our research and discussions with older adults at K4Connect, we have seen that if technology is designed specifically for – and with – older adults, it can significantly help reduce the barriers to adoption and use and offer benefits such as:
Social Connection: For older adults who live far away or in a senior living community, technology can enable them to more readily communicate with their families and friends outside the community, as well as others in senior living community. Senior-centric chat rooms and video calling apps on tablets are one option for this this demographic.
Ease and Peace of Mind: If technology, such as smart home automation, is developed with older adults in mind, it can give them – and their families – peace of mind. This may be true for assisted living facilities as well as in home care. For example, when an older adult gets out of bed at 3 a.m., the bathroom lights automatically turn on, providing a well-lit pathway to the most common destination at that hour. On the other hand, if that same individual hasn't left their bed over a certain period of time, the system can alert caregivers and families to a potential problem.

Community Engagement: Older adults have an opportunity to engage and contribute within their communities using technology. Easy-to-use tablet applications can enable older adults to more readily participate in activities with other community members (i.e., signing up for a trip or reading the latest community news) and even provide near real-time feedback to their communities on the care and hospitality they are receiving. In community settings, seniors can participate in traditional board games such as chess, but also join in word games via tablets.
As noted, feelings of loneliness and isolation can lead to serious health consequences for older adults – but there are solutions that can help combat these issues. The fact is that technology created specifically for older adults can provide first order value to them, enabling improved connections with others and thus improving their overall health.
Derek F. Holt is the President of K4Connect, a mission-centered technology company that creates solutions that serve and empower older adults and those living with disabilities.