May 11, 2016
Taking the CCRC back to school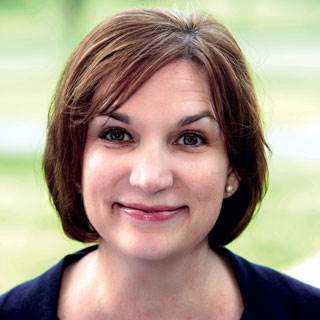 Chris Reinolds Kozelle
In the vision of Berry College founder Martha Berry, spires atop buildings should draw the eye heavenward and direct the mind toward a positive place. When it opens for residence, The Spires at Berry College will embody her uplifting perspective — not only in its architecture, but also in its atmosphere.
The Spires at Berry College is a continuing care retirement community opening in 2019, alongside pristine Eagle Lake on the campus of Berry College in Rome, GA. Many years in the planning, the appeal of a retirement living destination on the 700-acre site will be immediately recognizable to those familiar with the close-knit culture and the compelling story of the school's remarkable history.
Founded in 1902 as a school for boys from economically disadvantaged families, Berry College has always been a place where natural beauty inspires its residents to envision a better way of life. Under the leadership of Martha Berry, who donated her family's land to house, teach and minister to the children of sharecroppers and laborers, the college has produced generations of civic, business and community leaders, a culture of caring, and a lifelong connection between its alumni, faculty and staff.
Those conditions, along with the availability of a prized lakeside tract of land just minutes from the bustling center of campus, make Berry College the ideal site for a new kind of retirement community: one that offers its residents both the tranquility of a natural sanctuary and all the stimulating possibilities of campus life.
The obvious first prospects for residence at The Spires are alumni, retired faculty and staff of Berry College —people for whom the locale already represents a meaningful chapter of personal history. But the appeal of a setting on the shores of Eagle Lake (so named for the family of raptors who have nested on its banks since 2012) and at the feet of Lavender Mountain will quickly become apparent to anyone who appreciates the beauty of nature and the benefits of culture.
On completion, The Spires will feature 187 enchanting apartment homes and cottages and a suite of supportive services and amenities, along with a full complement of healthcare services. A lake-view dining room will offer fresh, chef-prepared cuisine. Sparkling new wellness and fitness centers will encourage a focus on living well and staying strong. Residents will enjoy a life filled with the social, cultural, educational, spiritual and natural attractions of "American's most beautiful college campus" just outside their doors. And they'll rest assured in the security of the community's continuum of healthcare services.
Thanks to its close proximity to Rome, with its renowned medical centers and welcoming downtown, The Spires will enable residents to live in the best of all worlds — taking in a game or a show, sitting in on a lecture, attending an exhibit, exploring mountain trails, gift shopping, sipping espresso or simply drinking in the view from their own living room window.
Chris Reinolds Kozelle is the Berry College Director of News and Public Relations. To learn more about The Spires, please call us at 706-238-7973 or visit RetireatBerry.com