November 28, 2012
Small improvements in process pay big dividends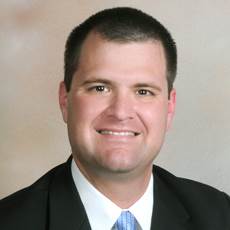 Stephen Carroll
Allcare Pharmacy makes a simple promise to our customers: to deliver reliability, quality and outstanding customer service. It's this promise that has fueled our growth and helped us become one of the premier long-term care pharmacies in the Southeast.
It's often the case that delivering on a simple promise involves managing a lot of complexity. To that end, we continually revisit and re-evaluate our programs and processes, looking to improve the processes that help drive clinical and operational performance.
We brought in McKesson's Six Sigma team to provide another set of eyes on our operations and offer an objective analysis of how we performed against industry best practices. The Six Sigma Black Belts did a deep dive into our pharmacy operations and identified four areas for process improvement: pharmacy workflow, pharmacy systems, labor tracking and inventory management. By working with them to fine-tune some of our processes, we realized significant benefits.
For instance, we created a central pick area that saved footsteps and time for our pharmacists. We eliminated more than 600 yards of walking, or about the length of three football fields, per person per day just by moving high-demand medicines from central aisles to a spot more convenient for our technicians. In the process we improved blister-pack productivity 20%. And we cancelled a $250,000 capital investment that was originally targeted to solve the same problem.
Another simple process improvement directs specialized orders — such as split doses — to technicians that focus on just those types of prescriptions. That focus and the greater awareness that comes with it, helps prevent dose confusion and decreases fill times. And we implemented a new software solution for labor tracking by queue, fueling gains in workflow and operational efficiency.
These process improvements streamlined operations without compromising accuracy — we've maintained 100% accuracy while filling more prescriptions in less time. These changes have also reduced delivery times, helping us get medications to our facilities more quickly, with a resulting improvement in customer satisfaction.
The McKesson Six Sigma engagement provided very real and very tangible benefits for our customers and the patients they serve, and it directly impacted our bottom line. It also offered us a less tangible but no less important benefit: it energized our team, helping validate some of our own ideas and opening our eyes to a whole new range of possibilities.
And this has had a positive impact on staff morale. Making someone's job easier and more efficient is good. Empowering them to innovate and improve how they go about doing their jobs is even better.
Simple, indeed.
Stephen Carroll is the chief operating officer of Allcare Pharmacy.