November 10, 2014
Reusable textiles are more eco-friendly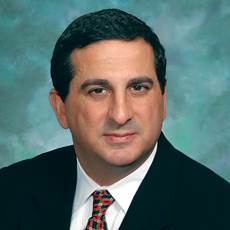 Joseph Ricci
Many disposable product manufacturers often promote their products as environmentally friendly because they are made out of recycled material. A new study titled, "Comparative Life Cycle Assessment of Reusable vs. Disposable Textiles," finds even the most environmentally friendly disposable products have a greater negative environmental impact than the worst reusable textiles (cloth).
Conducted by Exponent and PE International, experts in science and sustainability respectively, the independent study looked at hospital gowns and industrial wipers, as well as restaurant napkins. The goal was determine the environmental impact of both the reusable and disposable versions of each product by examining each product throughout its respective life cycle, from creation to disposal in landfills.
When comparing all the versions of the materials and weights, products made of reusable textiles were found to have the lowest environmental impact throughout the product's life cycle. The primary reason for this finding was disposables always contribute more to climate change than their reusable equivalent. Even the most resource-conservative disposables have a greater impact than the worst reusables. The full study can be found here.
The takeaway for long-term care and other healthcare facility operators is to examine the organization's practices. When it comes to reusable or disposable products, gowns and wipers are just two categories. If disposables are used, there is an opportunity to reduce the organization's environmental footprint and cost by switching to reusable textiles.
Contacting an area textile service provider experienced in working with healthcare and healthcare-related facilities will afford management the opportunity to seek expert guidance, advice and accurate cost estimates.