February 18, 2014
Resilient design: Building long-term care facilities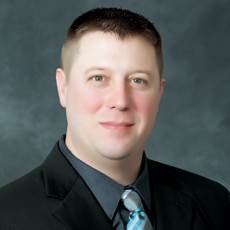 Curt Fessler
Resiliency demonstrates the ability to recover or adapt to change — to withstand external influence and become healthy again after disaster strikes. A community's ability to be resilient is both its strength and its endurance in the face of an uncertain future. In a world experiencing increasing adverse weather conditions, we as manufacturers, designers, planners, and governmental entities designing products, buildings and cities must ask: how will this object survive the next Hurricane Sandy or Katrina? How can it reduce impact for the next drought? How can it prevent severe physical damage and extended chaos? How can it protect essential infrastructure? How can it keep people safe?
The way to a successful resilient design implementation begins with zeroing in on the specific needs assessment for a certain building based on the environment where it is located. Thinking carefully about typical use scenarios of the building, common points of everyday stress, and the most likely disaster situations that could challenge building integrity and endanger its occupants forms the first step in designing for resilience. Beyond that, the long-term aspects of a building, with the intention of enduring and withstanding the test of time in a truly sustainable fashion, should be considered.
While much attention is placed on the exterior design and location, the interior also plays an important, though often disregarded, role in adding resiliency to a building.
How can we increase resiliency in eldercare facilities with the use of commercial interior products? The first step is to consider all possible and likely geographical disaster scenarios as well as common sources of wear and tear, and then start the design process with these considerations in mind. Truly resilient buildings need to withstand not just natural disasters but years of constant, unremitting use as well. Designers must build in day-to-day durability with tight building envelopes and long-lasting, low-maintenance interior finishes.
A structure's ability to react to thermal changes and flex from wind sway is just as important its strength. When it comes to designing for disasters like earthquakes, which are of particular concern on the US West Coast, a building must allow for occupant egress and fire containment during seismic events. For all these circumstances expansion joints are deployed within, between and around structures. Expansion joint covers are designed to conceal these gaps in the floor, wall and ceiling surfaces while providing a seamless and attractive look. Without realizing it, you've probably stepped over many of these. Good seismic design not only helps a building to be resilient, but also protects occupant life.
Doors and entrance points need to be made especially durable, as they are the most highly trafficked parts of a long term care building and the most common points of failure. Durable entrance flooring systems help buildings stand the test of time by effectively stopping dirt, water and foreign contaminants from entering a building's interior. Specialty flooring that uses tread rails, grids or robust carpeting has the ability to collect large amounts of dirt and moisture and keep the floor finishes from getting damaged, while also reducing negative impacts on indoor air quality that dust and dirt create.
Most commercial interiors have standard wood doors. Occasionally, high-pressure laminate doors are used for greater longevity; but for true durability, an architect needs to invest in doors with a long-lasting, built-in resistance to tearing, chipping and cracking. The standard for Construction Specialties is our Acrovyn® Doors, which are built to survive multiple impact tests, including one involving a 99-pound steel ram. The most resilient doors are those that employ a "kit of parts" approach so that when damage does occur, only the damaged piece needs to be replaced rather than the entire door.
Another way to build resilience into a building is with interior walls that will endure years upon years of use. Interior walls take almost as much abuse as floors and doors, but the culprits are usually wheeled objects rather than feet. Walls must withstand thousands of bumps and scrapes from moving objects, so protecting interior walls with wall guards such as handrails, crash rails and corner guards is especially important for the longevity of the space.
Resilient design is a complex and multifaceted paradigm that involves long-term thinking about worst-case disaster scenarios, as well as more common, everyday wear and tear. However, the larger lesson is simple: buildings need to be resilient in order to be truly sustainable and maximize their value. A good building should stand the test of time.
Curt Fessler, LEED AP BD+C, is the marketing director at Construction Specialties, Inc.