August 21, 2015
Reasons to consider using a marketing communications agency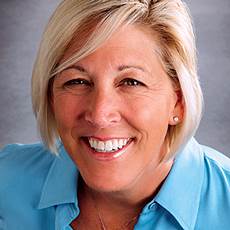 Brenda Hurtado President and COO of The Point Group
Who are your target audiences? What is the best way to reach them? Those are questions senior living executives, marketing teams and community administrators grapple with every day when they're thinking about how to engage with potential residents, adult children, discharge planners and other referral sources.
Often, it's a real challenge to decide, on their own, the most productive and appealing way to talk about themselves so that the message resonates with each group individually. For that reason, it is beneficial to have a strategic partner. A full-service communications agency with senior living experience will help target prospects and their families geographically and demographically, determine appropriate messaging and create an overall strategy encompassing methods to deliver the message to the right audience at the right time. A combination of strategic planning and a variety of integrated services – public relations, digital, advertising, direct mail, content marketing, collateral development, media planning, signage – is critical to ensure communities meet their occupancy goals.
Our team at The Point Group has been successfully leading fully integrated campaigns for decades, by focusing on healthcare, hospitality and real estate, among other industries, and now we are thrilled to play a more active role in senior living. We are excited about our recent acquisition of Forté Group Inc., a leading public relations, brand, marketing and digital communications agency that exclusively serves the senior living industry. By combining forces, we are bringing a whole new level of insights and capabilities to the marketplace. Forté Senior Lifestyle Group, a division of The Point Group, now has a broader range of in-house marketing and creative services, as well as digital solutions which will lead to enhanced strategic depth for senior living clients. Ultimately, we will act as trusted advisers and help our clients identify and execute different solutions at different times to reach prospects, adult children and other influencers in the most effective and efficient manner possible.
Every senior living company and community needs marketing communications to succeed. There is a considerable benefit for developers, owners, operators and managers to work hand-in-hand with a full-service marketing communications firm that has spent years developing expertise in the senior living industry. Since the needs of the individual community or corporation are ever-evolving, an integrated firm taps into its broad set of capabilities and team members work together to create and constantly adjust the strategy and components that will have the most impact. When the team has senior living expertise, the clients quickly find that the staff at the agency just "get it." They know what works and what doesn't, and they have a deep understanding of how to reach seniors and adult children. They are informed on trends in the industry, and they can properly position the overall organization and the individual communities. Those who have spent years living and breathing senior living know how to market to seniors specifically, and they've established best practices based on years of experience.
The goals may change over time, but an agency that's there from the beginning will develop institutional knowledge that can carry a community to full occupancy and keep it there. A strong partnership is important at every stage of the senior living continuum – blue-sky, pre-sales, financing, construction, opening, fill-up, stabilization, maintaining high occupancy, overcoming competition. Along the way, a full-service marketing communications agency will change the approach to achieve the desired outcome based on the current challenges or goals.
When owners, operators, developers and community management teams are thinking about marketing, it is critical to understand the importance of continually staying in front of prospects, family members and influencers. It is imperative to build awareness and highlight key attributes that differentiate an organization or community from the competition. To create brand loyalty and a strong sense of awareness takes time. In fact, studies show that individuals must see a message seven times before they act on it. Communities must stay relevant and marketing communications agencies must continuously think "out-of-the-box" to create ways to grab the desired audience's attention time and time again. Whether it's an occupancy issue, a new competitor, an expansion project or raising awareness about a new development, an approach involving integrated communications is the most efficient and effective way to go.
We've always said, "We don't just build your brand. We build your business." We look forward to working with our new affiliate to do the same in the senior living industry.