March 04, 2016
Partners in grime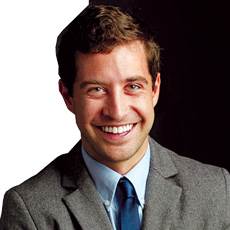 Adam Strizzi
We often hear about the benefits of mats, how they help keep facilities cleaner and healthier, but what is not discussed as often is how to keep mats clean and healthy. This is a serious oversight because unless the mat is clean and healthy its features and benefits will be reduced as it becomes soiled.
Understanding how to keep mats clean and healthy is especially important for the cleaning professionals who maintain senior living and care facilities. Clean, well-maintained mats are one of the best ways to reduce cleaning needs. Depending on the study, it is estimated that as much as 70% of the soil – dust, grit, dirt, and moisture – walked into a facility is tracked in on shoe bottoms. It is estimated that as much as a third or more of all custodial time is devoted to floor care, prevention and reducing the amount of soil and debris walked into the facility. We need to reduce the cleaning workers' overall cleaning times, allowing them to attend to other cleaning needs in the facility.
Mats placed at the entrance to senior living facilities keep the floors clean in this key area, and by keeping the floor dry, also help to reduce the opportunities for slip and fall accidents. How do we keep these "partners in grime" clean so they can work most effectively? The best way to answer this is to discuss two types of mats usually found in a commercial location such as a school, office building, or senior residential complex, and their specific cleaning needs
Carpeted entry mat
The mats typically installed outside and within a facility are made from either nylon or olefin and have the look and feel of carpet. These would include wiper mats, installed outside; wiper/scrapers, placed directly inside the facility; and wiper mats located in lobby and indoor areas.
The following steps should be taken to keep these mats clean:
Daily cleaning: Mats should be vacuumed daily. In most cases, a backpack or upright vacuum cleaner will work perfectly. A vacuum that agitates the carpet, using a brush roller, can prove more effective if sand and grit are an issue.

Situation cleaning: Sometimes an entry mat will become saturated with moisture. In such cases, it should be vacuumed using a wet/dry vacuum cleaner. Nylon mats tend to have a longer drying time, so after vacuuming, allow the mat to air dry in a safe location. Spotting can also be an issue. Remove spots as soon as they are noticed because there is always the possibility, depending on the type of spot, that the soil can become reattached to someone's shoe bottom and walked into the facility. The first course of action is to use a neutral cleaner followed by rinsing the problem area. If that does not resolve the problem, it may be necessary to identify what the spot is and then use an appropriate spot remover.

Extraction: Mats should be cleaned using a carpet extractor. There is no set schedule for this because there are so many variables. However, extraction every one to three months is fairly common. Remember, mats are a facility's first line of defense against soiling, so mats are likely to become more soiled, and soiled more quickly, than interior carpet.
Rubber and anti-fatigue mats
Rubber and anti-fatigue mats are often found in kitchen areas or locations where workers must stand for long periods of time, such as a nurses' station. They are also often designed to help prevent slips and falls, a benefit that is also enhanced with proper cleaning.
Frequency: These mats should be cleaned daily. Often all that is needed is for them to be swept, vacuumed, or damp mopped with a relatively dry mop.
Cleaning: These mats can be damp mopped using a mild cleaning solution or even a non-butyl degreaser if grease and oil are a problem. Some manufacturers will suggest certain cleaning solutions that should or should not be used on the mat. Follow their instructions. If possible, pick up the mat and allow it to dry. This will help ensure no moisture has found its way under the mat, which can potentially cause mold or mildew to develop or harm the backing of the mat.
Key things to remember: Rubber mats are very durable. However, certain cleaning solutions can actually damage the mat. Avoid using bleach or a butyl-based degreaser; in some cases, it will void the warranty on the mat along with potentially damaging the mat. Rubber mats can also be damaged if exposed to some types of chemicals. Warnings about this should be provided by the manufacturer. Also, avoid folding or rolling the mat and do not wash the mat in a commercial dishwasher. Believe it or not, this happens quite frequently and can damage the mat.
There are about half a dozen more types of mats we could discuss, but when it comes to cleaning and care, cleaning professionals should remember these fundamentals:
Keeping mats clean and free of debris helps extend their life span
The floor under the mat should be checked and kept clean and dry at all times
Always use a mild pH neutral cleaner first. If needed afterward, consider using a more powerful cleaner only as long as it is safe for the mat
A mat that has been purchased, not rented, will last longer and prove more effective.
The more time invested in keeping a purchased mat clean, the more effectively it will be your partner in grime.
Adam Strizzi is marketing manager for Crown Matting Technologies, one of the oldest and largest mat manufacturers in North America.