October 26, 2016
Nutrition as a cost-effective way to extend lives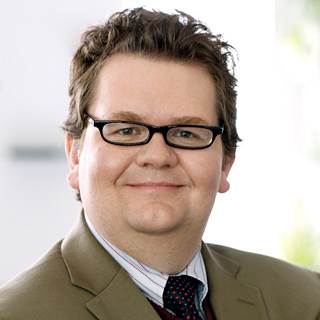 Scott Goates, PhD health economist at Abbott
A new study published in Applied Health Economics and Health Policy suggests a specialized nutrition supplement cost-effectively extends life expectancy by 8.5 months in malnourished older adults with a heart or lung disease, when compared to placebo. Scott Goates, doctoral health economist at Abbott and the study's lead author, answers common questions around why nutrition is critical for older adults.
Q. Why is nutrition important?
A. Good nutrition is critical to ensuring good health, especially if you are managing a chronic disease. As physicians, this means looking at your patient's overall health, including their nutritional habits and ensuring they are well nourished. Physicians should incorporate nutrition into their diagnosis and treatment conversations.
Q: How common is malnutrition in older adults?
A: We think of malnutrition as a distant issue but this common, and often untreated, condition has a big impact on your health and healthcare costs. Malnutrition occurs when the body doesn't get the nutrients it needs, but often goes undiagnosed because it can be invisible to the eye. In fact, up to 1 in 2 hospitalized older adults are malnourished or at risk of it and they may not know it.
Q: What is the connection between malnutrition and muscle loss during hospitalization and recovery?
A: Malnutrition accelerates the onset of muscle loss, especially among seniors, which is why staying well-nourished is so critical. Yet many seniors don't get enough of the nutrients they need to maintain muscle strength, especially protein.
For a person that has a health issue, like a heart attack or pneumonia, malnutrition can worsen their health outcomes including delays in their recovery, which keep them from getting back to their daily lives.
Q: A new study recently showed how nutrition cost-effectively extends lives. Can you elaborate on the study results?
A: The NOURISH clinical trial showed that older, malnourished adults, who had been hospitalized with a heart or lung condition, had a 50% lower death rate 90 days after hospitalization when they took a specialized nutrition supplement (Ensure® Enlive®).
This study used data from the NOURISH clinical trial to assess the economic impact of nutrition and found that nutrition can be a cost-effective way to increase life expectancy in these patients. The study examined the total healthcare costs and estimated life years gained.
The results suggest that a specialized nutrition supplement increased life expectancy of malnourished patients by 8.5 months compared to the placebo group. In fact, when projected over a patient's lifetime, these results compare favorably to other interventions known to be highly cost effective, such as aspirin to prevent heart disease in women and flu vaccines for people over age 50.
Q: Why is this important for patients and the healthcare community?
A: The value of nutrition has been well-established by the scientific community, but we've just begun to scratch the surface of applying it into the healthcare setting. This study brings attention to the role nutrition plays in recovery, especially for people with chronic disease. Nutrition is a critical component of a person's treatment plan and a tool that the healthcare community, including physicians and nurses, should implement in their care plans. Additionally, adding nutrition to the care plan is a cost-effective way to improve people's health.
As people become more conscious about their healthcare costs, and with providers shifting to value-based compensation, these results show the positive impact of nutrition with a low associated cost.
Scott Goates, Ph.D, is a health economist at Abbott.