March 25, 2015
Maintaining resident satisfaction and census stability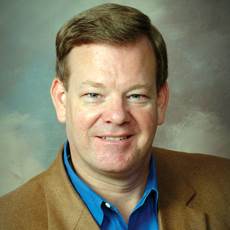 Jeff Beavis
After age 65, a person has more than a 70% chance of needing help with the activities of daily living like dressing, bathing and using the bathroom. To address those needs, many seniors are downsizing to independent and assisted living facilities that can match their new needs while retaining their quality of life.
To retain residents who are happy and satisfied, these facilities can benefit from partnerships with non-medical care companies who can help in a variety of ways, all leading to improved satisfaction for residents and a stable census for the operator.
At FirstLight HomeCare™, we have seen how this partnership has benefited both residents and facilities as we have teamed up with numerous locations across the country.
While independent and assisted living facilities offer a range of services, personalized, non-medical caregivers can ensure that the residents are taking care of personal responsibilities needed to stay happy and healthy.
For example, we can provide medication reminders, baths, wake-up and tuck-in services, transportation, hourly care and overnight check-ins. These services are important for both residents and their family members who want to be assured that their loved ones are comfortable.
Because their needs change, residents often scale out of their location, leading to a disruption in their lives and to the census of the facility. But by having a non-medical care partner, independent and assisted living facilities can ensure that residents can remain in the surrounding they prefer even as their needs change.
Enhancing the effectiveness of this partnership is having the partner located on site. We provide 24/7 availability with offices and staff on site, and can respond immediately to a request from a family member of a resident.
We are proud to go above and beyond, participating in a variety of activities. This interaction helps residents remain comfortable in what has now become their home and helps FirstLight HomeCare be a part of the resident community.
From our existing partnerships, we believe that at least 20% of the population will benefit from non-medical services. This number represents a significant opportunity for both resident satisfaction and census stability.
Jeff Beavis is president and CEO of FirstLight HomeCare in Cincinnati, Ohio. He can be
reached at jbevis@firstlighthomecare.com.