September 21, 2017
Long-term care mandates top-tier tech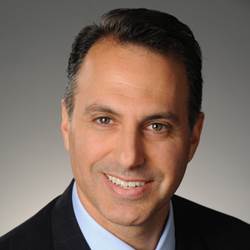 Long-term care mandates top-tier tech
In a recent Xfinity Communities survey, "Networking with Residents: Technology Drives the Multifamily Industry," 87% of property managers reported that technology plays either an extremely or very important role in keeping residents satisfied.
This doesn't only apply to digitally-obsessed millennials, Gen Xers and baby boomers – seniors are also increasingly demanding high-performance technology. It's easy to see why. While they appreciate fast internet and premier TV programming the same way that other generations do, seniors can also benefit significantly from enhancements that make the technology easier and more enjoyable to use, like voice-activated remotes and talking guides that read out the search results on TV.
Therefore, as technology services improve in mainstream society, it's critical that long-term care providers ensure their residents aren't left behind.
Rising expectations
Seniors don't use as much technology as the younger generations, but they're catching up fast. The 65-and-up age group is adopting technology faster than any other demographic, with 67% using internet in 2016 after only 12% did in 2000, and 42% owning their own smartphone in 2016 as opposed to 11% in 2011, according to Pew Research Center.
Additionally, 91% believe having high-speed internet is either essential or important – meaning seniors value this as much as any other generation.
Unsurprisingly, the increased adoption of technology among the 65-and-up group has coincided with increased expectations regarding technology services in retirement and long-term care communities. Residents expect fast and reliable services across the board, whether it's internet, Wi-Fi, TV, video or phone service.
Communities that fail to deliver quality technology services are falling behind quickly. According to a recent survey by financial services firm Ziegler on technology spending among senior living providers, 81% invested in information and communication technology infrastructure in the past year alone (after only 37% had in 2012). Furthermore, 48% invested specifically in improving internet access in the past year.
Meeting (and exceeding) expectations
Fox Run, a top-rated retirement community in Novi, MI, is a great example of how long-term care providers can upgrade their technology services to accommodate rising demand.
Fox Run partnered with Xfinity Communities to provide residents with high-performance internet, Xfinity Wi-Fi, Xfinity TV, Xfinity Voice (phone services) and X1 (a premier video platform). Because all the services are powered by high-capacity fiber – Xfinity Communities' Advanced Communities Network – Fox Run can ensure these services are fast and reliable.
Thanks to the partnership, Fox Run's residents can surf the internet at gigabit speeds over their ethernet connection, or they can connect to Xfinity Wi-Fi, which reaches every individual residential unit as well as the common areas and clubhouses. To simplify access for guests (and alleviate the burden on residents), each Wi-Fi gateway includes a hotspot so that guests can connect without having to receive a resident's password. Residents also have access to X1, Xfinity's next-generation video entertainment platform that has proven to be particularly useful for seniors.
The X1 voice-activated remote, for example, helps those who have a hard timing pushing the buttons on the remote as well as those who struggle to read the screen or remote. X1 also features a talking guide that reads off the results of a search, for those who can't see the screen well enough to read the details.
Fox Run Executive Director Michael McCormick has noticed that Xfinity Communities' services have not only helped the retirement community satisfy its 1,230 residents, but also attract new ones. "New residents have a high level of expectation for technology service when they are selecting a retirement community, which is why we continually seek to improve the package we offer," he said.
As seniors continue to adopt – and expect more of – technology, it's increasingly important that retirement communities and other long-term care providers optimize their technology services. For those that don't, a better option is only a click away.