January 15, 2013
Long-term care and IT: Getting ready for the boom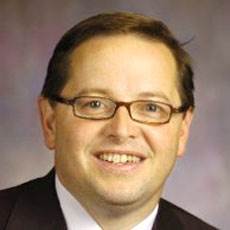 Scott Mingee
Each day an estimated 10,000 people in the U.S. turn 65, and as the senior population increases, so does the need for increased medical care. By age 65, two-thirds of baby boomers have at least one chronic disease and have seen seven physicians.
It's no secret that as baby boomers age and come to depend on coordinated long-term care, providers will be challenged to adapt quickly to meet the needs of a growing population. How does an organization begin to prepare for this anticipated boom? Start with the foundation.
To keep patient care a priority while continuing to grow its business, Harden Healthcare made its IT infrastructure a priority. After assessing the current environment, leaders at Harden turned to Xerox to ensure its health IT systems could grow with the needs of the patients and care givers across the company's continuum of healthcare services – home healthcare, assisted living, skilled nursing and rehabilitation, and hospice care. In less than nine months, Harden Healthcare and Xerox worked together to create and implement a solution to support growth opportunities and automation requirements critical to Harden's business success.
By increasing system performance and reliability, the new technology framework keeps Harden Healthcare agile and responsive as it continues to expand services via acquisition to help fill the entire post-acute continuum. The new environment also maintains guaranteed IT uptime for patients and employees, with Xerox managing the data center in a 95 percent virtualized environment. Harden Healthcare depends on proactive monitoring of IT performance and automated alerts that identify and address potential issues.
System uptime is especially important for long-term care providers as these organizations expand the use of advanced technology and Electronic Medical Records (EMRs). When employees don't have paper patient records to fall back on, guaranteed uptime becomes a necessity. By improving and simplifying patient care tools, an IT system that supports increasing industry demands and helps use data to improve patient care overall is critical to taking advantage of the growing number of people who require coordinated long-term services.
Scott Mingee is the group president, Healthcare Provider Solutions, Xerox.