May 18, 2015
Key strategies for proper hazardous drug disposal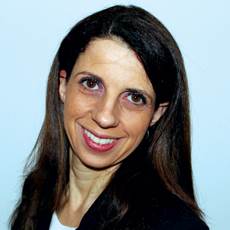 Jennifer Maniscalco
Although long-term care organizations successfully distribute drugs to patients every day, their processes for getting rid of the waste associated with those medications may sometimes fall short, exposing an organization to risk. This is especially true for hazardous pharmaceuticals, as waste segregation lapses can result in environmental problems as well as compliance issues. In fact, it's estimated that over 40 million Americans are affected by pharmaceutical contamination in their drinking water, equating to about one in seven people.
Long-term care facilities are uniquely positioned within the hazardous drug disposal arena, with many of their patients being treated for comorbidities and using many medications that require special disposal. Equating to higher volumes of federally and state-regulated hazardous drug waste that needs to be properly disposed of, it is essential for long-term care facilities to create and implement a well-considered hazardous drug waste program to improve disposal processes, maintaining safety throughout and beyond the organization.
The Importance of a Strong Program
There are several reasons why long-term care facilities should pay attention to its hazardous drug disposal efforts. First, these are highly regulated activities, with both the Environmental Protection Agency and the Department of Transportation providing specific guidelines on how to properly get rid of hazardous drug waste. In addition, several accrediting bodies, including The Joint Commission and the Centers for Medicare & Medicaid Services, check to see if organizations are compliant with relevant regulations during onsite surveys. Should one of these entities find your organization is not in compliance, you could receive a survey finding and/or incur a substantial penalty or fine, putting a financial strain on your facility.
Aside from compliance reasons, there are other financial drivers for enhancing a hazardous pharmaceutical program. For instance, guaranteeing that necessary material is included in your facility's pharmaceutical waste stream is essential or your organization may face financial penalties. Organizations with a proactive program can provide more clarity to staff up front, ensuring they preserve the waste stream's purity and accuracy.
Possibly the most compelling reason to revamp a pharmaceutical disposal program is the environmental concerns that improper removal raises. After drug waste leaves a long-term care facility, it is incinerated, preventing hazardous material from leaking into the environment. Conversely, general medical waste often goes to a landfill. Without a strong program, an organization runs the risk of pharmaceutical waste accidentally ending up with other medical refuse, raising the likelihood of environmental issues. This not only impacts the environment, but also exposes facilities to financial penalties.
Strategies for Improving Hazardous Drug Disposal Processes
Fine-tuning a pharmaceutical waste effort in long-term care settings is absolutely necessary for both environmental protection and financial security at the organization. Following are a few strategies to help long-term care organizations get started.
Figure out what drugs you have. Before starting on the road to improvement, you must first understand what types of drugs your facility currently dispenses and which require special attention. The EPA provides a list of monitored drugs and organizations should be familiar with them. For example, warfarin, commonly used in the long-term care setting, is considered acutely hazardous. As a result, organizations must separate warfarin waste — both unused pills and any blister packs containing those pills — from any other refuse, tracking disposal throughout the organization and beyond. Other drugs that are considered hazardous include some inhalers, antibiotics and diabetes medications.
In addition to checking with the EPA, organizations should see what their state considers a hazardous drug as different states have more stringent rules than others. If reviewing the state and EPA requirements seems overwhelming, there are third-party vendors that offer hazardous drug checklists and expertise. This can help organizations ascertain which regulated medications they dispense and how to dispose of them properly.
Provide robust staff training.The key to any good medical waste disposal program is comprehensive staff training. As most physicians and nurses are not well-versed in waste disposal, they will require detailed information about their roles and responsibilities within the process.
Training content should explain the who, what, where and why of medical waste disposal. For example, education programs should familiarize staff on the different kinds of refuse (i.e., medical, pharmaceutical and hazardous), noting the proper removal methods for each type. Moreover, training should tell staff exactly what to do and not to do with each waste category, as well as the reasons behind those actions.
Technology can help with training, offering clear visual and audio teaching as well as interactive instruction. Software also permits 24/7 flexibility so people can take necessary training courses wherever and whenever it's most convenient for them.
While all staff members who come in contact with pharmaceuticals should receive training, it is especially important for individuals tasked with signing the manifest that governs external waste disposal. This document states the individual signing the manifest fully understands and acknowledges the nature of the waste leaving the facility for destruction. In addition to the standard training, these individuals must have DOT training — initial education within the first 90 days of employment plus refresher instruction every 3 years. Again, using technology can be valuable to facilitate and keep up with this training.
Limit unused medication disposal. Each year, long-term care organizations waste a lot of medications, throwing away partially used blister packs, expired medications and so on. Not only does this cost the organization money in terms of wasted resources, but it also increases waste stream volume, which further elevates cost. As much as possible, organizations should try to decrease the amount of unused medication they throw out, carefully examining processes for ways to minimize unnecessary disposal.
Proactively Design a Comprehensive Program
With the many competing priorities that long-term care organizations face, ensuring appropriate drug waste disposal may not rise to the top of the "to-do" list. However, organizations that create a comprehensive program that complies with state and federal regulations and emphasizes continuous staff training can yield a cost-effective process that enhances safety while preserving the environment.
Jennifer Maniscalco is a senior service line manager at Stericycle, Inc.