April 10, 2013
Keeping seniors independent and safe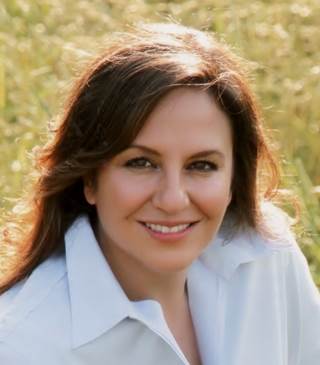 Leila Nouri




Long-term care facilities face a variety of safety and caregiver workflow challenges. Families struggle to ensure the independence of their loved ones in order to maintain that person's dignity. Busy staff must ensure safety given that acuity level varies by resident. Elopement is always a concern, but nothing is more time-consuming than chaperoning residents one-on-one — and it invades their privacy. Even basic security is a challenge, with multiple visitors coming through daily. However, video surveillance is not the answer.

By locating seniors in real-time using RFID technology, community directors can offer assistance while protecting resident privacy, mobility and independence.


Ekahau's Wi-Fi wristbands and software use a facility's existing wireless network to give caregivers visibility when it matters most. Employees can see through walls without surveillance cameras and react only when and if residents need assistance. Having real-time visibility means keeping caregivers mobile, with access to their mobile devices. Ekahau's software alerts caregivers only if there's no motion detected by wristbands (worn by seniors) for an extended period of time or if residents with dementia approach geo-fenced zones such as stairwells, where fall risks are greater. With automated care alerts, caregiver time is freed up to help those who truly need it, so care givers aren't watching residents on computer screens. For managers, keeping caregivers mobile increases productivity.



From a resident's point of view, new technology has to be intuitive. More independent residents can call for help themselves with a button press on Ekahau Wi-Fi wristbands, which don't require speech or dialing. A resident simply pushes one button on the tag and their location is displayed on Ekahau badges worn by caregivers nearby. Pre-scheduled medication and social reminders can even be sent from the Ekahau software to the resident's Wi-Fi badge, and they can respond with a single button press programmed to mean 'accepted' or 'declined', enabling resident workflow optimization. Visitors can also receive badges upon check-in so that they are visible and a facility is more secure. RFID is not about invading privacy, but assuring resident dignity and keeping seniors safe.

Shalom Care Long-Term Care Facility in Aurora, CO uses Ekahau's RFID solution to alarm caregiver badges if residents enter geo-fenced zones or remain immobile for a long period of time, improving caregiver response times. The Josef-Ecker Foundation, a senior living community in Germany, uses the Ekahau RFID solution to keep residents more active and mobile while ensuring that they are visible.

With the latest breed of Wi-Fi-based RFID solutions offering automated alerting, mobile alarming and workflow intelligence, RFID ensures that caregivers are empowered and residents feel safer without systems that limit their mobility and independence.

Leila Nouri is senior director of product management and marketing for Ekahau, an RFID-over-Wi-Fi (RTLS) solutions provider based in Vienna, VA. She was previously the Chief Marketing Officer of the Assisted Living Federation of America (ALFA). She can be reached at leila.nouri@ekahau.com.