January 15, 2014
Is LTC the next frontier for ACOs?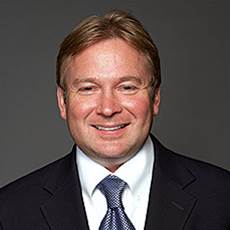 James Vasquenza
The Patient Protection & Affordable Care Act is transforming healthcare delivery from a fee-for-service to a reward-for-quality model. Working together, healthcare providers now need to follow patients through the care continuum and beyond in order to reduce errors and readmissions, lower costs, and improve overall patient outcomes. Sharing financial risk of patient care is creating interdependencies between various providers that didn't exist before.
These quality-based collaborations are taking shape in the form of accountable care organizations and medical homes focused on overall population health management. Primarily made up of acute care institutions (hospitals), physician groups, and payers, the goal is to make patient care more efficient.
Sounds easy, right? Not so fast.
Following patients through all points of care and beyond can prove challenging, especially patients suffering from chronic illnesses where quality outcomes are dependent on a high level of disease management on the part of the patient. Some have engaged community-based organizations or services to facilitate outreach beyond their own four walls, but finding a way to integrate post-acute and non-acute care providers (both facility and pharmacy-focused) into an ACO, PHM, or medical home might just be the answer.
According to a report published by the Academy of Managed Care Pharmacy, studies have demonstrated that pharmacists participating in team-based care models like ACOs have made positive contributions to patient care and safe medication use. The report also notes that pharmacists are uniquely positioned to help optimize appropriate medication use, reduce medication related problems, and improve health outcomes. In 2012, the Medicare-Medicaid Coordination Office and the Center for Medicare & Medicaid Innovation announced the Initiative to Reduce Avoidable Hospitalization Among Nursing Facility Residents with the goal of reducing the number of avoidable hospital admissions/readmissions, while identifying ways to improve care transitions, improve patient health outcomes, and reduce costs.
InnovatixCares, a population health management network for non-acute care providers, can help you learn more about the impact of accountable care on non-acute care providers. The goals of ACO organizations and the post-/non-acute care provider community are already aligned, but the relationships have yet to be formed. Non-acute care providers are serving some of the most costly patient populations today. The ACOs that form partnerships with them will be positioned for success in the new world order of healthcare.
James V. Vasquenza, Jr., is the Vice President of Innovatix Network, LLC, and InnovatixCares. He will be hosting a series of complimentary educational webinars on ACOs for long-term care providers throughout the month of January.