October 23, 2015
Integrative design and 3-D modeling protects developers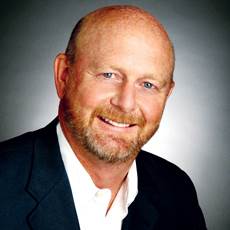 Rocky Berg
Most senior living projects starting construction now are based on budgets formulated two or more years ago, using resource metrics that were accurate at the time. Since then, unforeseen rising manpower and material costs have been emerging industry-wide, causing some major budget shortfalls. These shortfalls can run into millions of dollars and present a growing and major financial risk to investors, owners and even pre-sale residents. The Texas area has been particularly hard hit, with project cost increases in the 25% range, against a national average in the 10-14% range, paralyzing many developers in regard to decisions about when to start, stop and resume building. Everyone in the senior living value chain agrees it's a challenge.
This shortage problem stems from expanding business sectors, like energy and apartment building, siphoning off vital construction resources. This scarcity is driving up costs and extending time frames. Even when manpower is available, it's often more inexperienced and unreliable than tradesmen in previous years, decreasing quality and extending timeframes. This lack of predictability on costs has become perhaps the major challenge for developers.
What senior living developers would like is a "crystal ball" to see into the future on project costs. Short of that, they need a highly informed and flexible design strategy that allows them to adapt quickly to the cost environment as it unfolds over time. That strategy draws on deep and current experience, collaborative planning and agile use of integrative design technologies.
That process must begin early with a three-way dialogue during initial project planning which includes client, architect and builder. It's imperative the design and construction groups be experienced in senior living and integrate their experience early in the conceptual phase instead of waiting until design development or construction documents. That's where changes present a higher order of magnitude and cost expectations. This process requires that the architect be able to "speak builder" and that the builder will be attentive to the architect. Only then can they achieve the optimal approaches to building in both the seen and unseen parts of building.
One major asset in supporting that three-way dialogue is through the use of integrative design technology, such as BIM or Building Information Modeling, which offers a 3-D digital modeling system. Systems including the one named Revit build a digital model of the project instead of just 2-D sketches, as with AutoCAD.
As a result, each of the project stakeholders gets to review the project in 3-D, so features such as walls, roofs, floors, windows and doors appear as multi-dimensional entities rather than just lines, as with regular CAD applications. Seeing it this way helps make determining actual costs on design elements much easier.
The major advantage in cost management here is that as the construction contractor becomes engaged early in the planning stage, he or she is able to assign costs in "real time" as the designs are being developed. It is based on their knowledge of the resource base in that particular local market. As a result, the design team and client are informed sooner and benefit from realistic expectations about cost before committing to a given design direction. Without this approach, the alternative was for the designer to "draw away" for six or seven months, often setting the client up for a shock at unexpected costs upon project review at the end of that extended design period.
This collaborative, 3-D modeling approach can also be refined to each subcontractor, such as HVAC, structural steel and others, developing modular pricing for each of their areas. This integrative approach allows the contractor to build a cost template based on the analysis of each individual construction phase. This approach also allows more effective cross-checking of design assumptions from square one, which can avoid costly revisions further into actual construction.
As an extension of this proactive planning approach, the three-way group can also develop "what if" scenarios that prescribe certain design options, based on potential cost environments at key decision points. This allows creative and agile responses to cost issues as they arise—without disrupting schedules or "hitting the budget wall" prematurely. While not a literal crystal ball, this overall approach has a proven record of positioning senior living providers to be prepared for virtually any future scenario. Consequently, it has become the preferred approach for three: living architecture on senior living projects, several of which are now in progress.
Rocky Berg is a principal and lead designer for the senior living practice at three: living architecture, a global leader in hospitality and senior living design.