June 06, 2014
Increasing staff at in-service trainings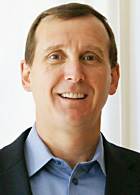 Bruce Baron
For years, eldercare providers have been required to ensure that staff members attend in-service trainings to remain licensed to work at a community. And for equally as long a time, managers and supervisors have struggled to remind staff to attend these trainings.
In-service education has been defined as education delivered in a structured setting that enables one to become more competent professionally, that is, to further develop technical subject matter competencies to keep abreast of and, if possible, ahead of change, and to explore educational and technological content and processes in varying depth and to extend personal competencies.
Federal guidelines require training for their staff. State requirements can be more rigid – requiring a certain number of hours and classes and requirements vary from state to state (click here to see all state guidelines). Additionally, senior care communities must make sure new employees receive adequate training during orientation.
With high staff turnover at many communities combined with mandatory in-service training requirements, it can be difficult to ensure and remind staff to attend these events. Automated reminder and notification solutions that provide communities the ability to send telephone, text and email alerts to targeted individuals that have not met their training requirements is a simple solution to the challenging problem of ensuring staff attend their in-service trainings.
One of VoiceFriend's customers, Bob Eisenstein, the executive director at Benchmark Senior Living, said we helped him increase attendance. "Using VoiceFriend to remind staff about in-service trainings, we had our highest attendance ever. As an executive responsible for the community, knowing staff are attending in-service trainings is one less thing I need to worry about," he commented.
In-service trainings are critical to the operation of eldercare providers. Ensuring attendance at these trainings no longer needs to be a challenge.
Bruce Baron is CEO of VoiceFriend. For more information on solutions to reduce OT expenses, make staff more productive and increase compliance to care plans, please contact VoiceFriend at 781-996-3123 or email us at sales@voicefriend.net.