February 20, 2018
Improving our industry, one project at a time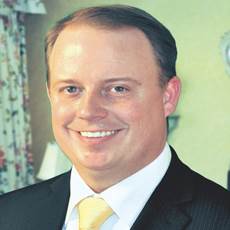 Geoff Fraser, Senior VP, Clear Choice Health Care
The senior living industry is hungry for modernization and improvement. Creativity, innovation and relationships are the key to bringing down some hard-to-tackle issues innate to the present backdrop of senior living. New models of care delivery will be imagined and designed as each of us creatively use our resources, knowhow and affiliations to make things better for our nation's seniors.
Through a collaborative project, Clear Choice Health Care is hoping to improve our industry as a whole by developing new models of care delivery. We've joined longtime senior living developer, Greg Nelson of Nelson Holdings, and Jacksonville University to create a new concept in Jacksonville, Florida — Dolphin Pointe, a two-story, 100,000-square foot skilled rehab center adjacent to the university, with 120-exclusively private suites overlooking the St. Johns River.
Through Greg's relationship with Jacksonville University as a former student and board member, we are engaging JU's College of Healthcare Sciences to help address the need for qualified, job-ready applicants.
Help for higher education
Higher education has been challenged to provide robust training that produces job-ready students immediately upon graduation. Chris Sapienza, Dean, Brooks Rehabilitation College of Healthcare Sciences at Jacksonville University welcomed this relationship, knowing the proximity of a rehab center next to campus will be a key component to offering her students the practicum experience, volunteerism, mentoring, and hospitality training they'll need to contribute immediately as they enter the workforce.
After receiving the CON, Dolphin Pointe could have been built anywhere in the Jacksonville area. But Nelson wanted to give back to his alma mater and its community.
With the expectation of 500 new jobs stemming from an onsite health and wellness center, improved infrastructure and an urgent care center, Dolphin Pointe is serving as a catalyst for revitalization and development of this historic economic corridor. More than 60 acres are being developed as medical facilities and senior housing, providing ancillary medical services for not only students and seniors, but all neighborhood resident, bringing new pride, satisfaction, and economic hope to Arlington residents and business owners. Recently formed Renew Arlington Community Redevelopment Agency will focus on, among other things, sidewalks, landscaping, lighting, utilities, retail renovation and housing development
Providing urgent care at a SNF
With an onsite urgent care center, Dolphin Pointe will lessen the revolving door between acute and post-acute settings. An onsite urgent health center will provide the diagnostics and expertise to determine who genuinely needs acute care. With less patient transition, we hope to improve patient well-being and hospital readmission.
Studies show that intergenerational programs keep seniors more active, engaged, and thus healthier, longer.The unique relationship between senior care and higher education provides seniors and students unique opportunities: Dolphin Pointe residents will be life-long pursuers of learning, participating in campus classroom instruction and performing arts programs, bringing a highly sought after intergenerational environment to Dolphin Pointe residents.
Healthcare sciences students will benefit from Dolphin Pointe's proximity and will receive hands-on, practical experience while simultaneously completing course work. Volunteer opportunities with seniors and a hospitality culture integrated with coursework will provide students life enrichment and personal development far beyond clinical training.
Pioneering projects will create change
How could you utilize your expertise, relationships and passion to bless a community in need of your resourcefulness? How could you revitalize a community, helps students, or lessen hospital admissions? The answer lies in each of us, as a collective whole.
The senior living industry needs continued innovation. Dolphin Pointe — and ground-breaking projects you will design — will help us create new models for senior care delivery and serve our nations' seniors with distinction.
Geoff Fraser is senior vice president of Clear Choice Health Care, a Florida-based skilled nursing provider and proud recipient of the Governor's Gold Seal Award.