March 26, 2018
How to make the resident move-in process as easy as possible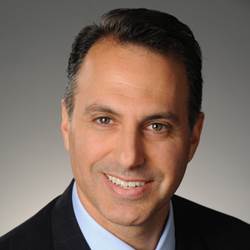 How to make the resident move-in process as easy as possible
Moving is not fun. It's stressful and exhausting, and when everything is finally into your new place, you're left with a world of cardboard, furniture placement that needs adjusting, and an endless to-do list to make the place habitable, much less comfortable.
Fortunately, long-term and senior care providers are increasingly focusing on making this process as simple and enjoyable as possible for new residents. Below are three key strategies for doing so.
Enable simple internet service activation.
Internet is a fast-growing priority for Americans — 90% of adults had home broadband in 2016 (up from 46% in 2000), including 67% of adults aged 65 and older (up from 12% in 2000), according to Pew Research Center.
But getting access to internet after moving in can be a challenge, especially for seniors, who are newer to the technology and also now adopting it faster than any other age group. Therefore, it's critical that continuing care retirement communities and other long-term care communities make it easy for residents to activate their internet after moving in. They can do this by collaborating with internet partners, who are increasingly providing move-in ready communication options. This not only allows residents to stay connected and entertained while they're settling in, but they can also avoid having to schedule an initial appointment with the internet provider.
Offer expert customer service representatives designated by the internet provider.
After teaming up to make it easy for residents to activate their internet, long-term care communities should further leverage their internet providers to deliver continued support. They can establish experts designated by the internet provider — such as Xfinity Communities' Community Account Representatives — to handle internet and other technical issues for residents. Offering this direct access to expert support ensures that any technical issues are alleviated as quickly and professionally as possible, and also with a personal touch. With dedicated experts such as Community Account Representatives, long-term care communities can address two of the most common tenant complaints: a lack of proper communication and maintenance problems. This also allows the long-term care providers to rest easy knowing the technology services they're offering are being maximized.
Provide an on-site amenities list.
On move-in day, operators should give every new resident a comprehensive list of all the amenities available at the property and around the entire community. This helps residents familiarize themselves with their new living situation and provides them with more options for taking breaks while moving in. For example, the list could include:
• Details around laundry or meal services
• A schedule of upcoming activities
• Access codes for various facilities (fitness room, entertainment center, common rooms, etc.)
• Guidance for activating personal internet service as well as connecting to the common Wi-Fi network
For the communities that offer premium technology services — such as Novi, Michigan-based Fox Run, which has partnered with Xfinity Communities — the amenities list may include details on exercise classes, shopping guides for their Main Street area, information around how to use any high-tech features like voice-activated remotes, and talking guides that read out the search results on TV.
Clearly, providing adequate technology is a major component of facilitating a smooth move-in experience. This is because technology is such a growing priority for residents; according to an April 2017 Xfinity Communities survey, 87% of MDU property managers reported that technology plays either an extremely or very important role in keeping residents satisfied. So while operators may not be able to unpack everything for their residents, they can make the move-in process as simple as possible otherwise by providing an on-site amenities list and ensuring that internet services are prepared and well-supported before move-in day.
Michael Slovin is the vice president of XFINITY Communities, Comcast's business unit focused on bringing XFINITY services to the multifamily industry. In this role, he is responsible for national sales, sales operations and developing programs that improve the community and resident experience. He brings more than 20 years of sales, operations and marketing leadership experience in the telecommunications and cable industries.