August 22, 2014
How one community increased prospects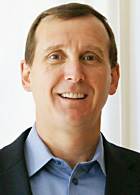 Bruce Baron
Competition for residents is becoming more intense as senior living communities chase fewer qualified prospects. Getting prospects to visit your community is the first step in converting them to residents.
Research has shown that most prospects need between 7 and 8 touches before becoming a resident. Leading communities regularly identify events at the community that match the interests of the prospect. Once specific events of interests are found for a prospect, the next challenge is to determine the most cost effective and impactful way to get them to visit your community.
Many innovative communities have implemented an automated notification solution — such as VoiceFriend — that is proven to both increase attendance at activities and can be used as a marketing and selling tool to reach new prospects. Prospects can be reached with recorded telephone messages, text messages or email. Additionally, an 800 number can be assigned to each community, so prospects and their families can call in to hear about open houses and key events
Cabot Park Village, a Benchmark Senior Living Community in Newton, MA, found that sending automated voice messages to prospects and their families increases attendance at events and tours.
Peter Bruce, Cabot Park's Community Relations Director, says, "Here at Cabot Park, we implemented VoiceFriend primarily to keep residents informed of events and activities and to alert staff to open shifts, trainings and community emergencies. I've found that using VoiceFriend's automated notification solution to notify prospects and their families of events and open houses has been more successful than I could have imagined. Cabot gets 7-8 additional prospects to our community each time we send an automated voice message. For us, that is a big win".
To be successful in an increasingly competitive market, eldercare providers need to find innovative ways to reach prospects and their families. VoiceFriend's automated voice notification solution has proven to be an impactful marketing tool for Cabot Park Village.
Bruce Baron is CEO of VoiceFriend.
For more information, please contact VoiceFriend at 781-996-3123 or email us at sales@voicefriend.net.