December 16, 2015
GPOs help LTC facilities navigate rising costs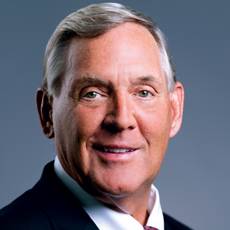 Todd Ebert, Healthcare Supply Chain Association
Long-term care providers in nursing homes, assisted living facilities, rehabilitative centers, and home health providers are facing dynamic new challenges in a post-Affordable Care Act world. Increased responsibility and mounting financial pressures mean that long-term care facilities and their healthcare group purchasing organization partners are placing a greater emphasis than ever before on finding innovative solutions and delivering value.
Some care that was recently provided by hospitals has now moved beyond hospital walls, and it is increasingly falling to non-acute care facilities to treat patients and help avoid unnecessary hospital readmissions. Patients are discharged from hospitals more quickly and often need additional prescriptive or rehabilitative therapy. Non-acute care facilities are conducting critical follow-up to help ensure that patients complete their treatment regimens.
New challenges have come with this evolving scope. In addition to tighter budgets and higher cost of care, long-term care facilities are facing shrinking reimbursement rates at the same time that healthcare is transitioning to value-based payment standards. Providers who fail to hit quality metrics and performance numbers will see their reimbursement further impacted.
Healthcare group purchasing organizations are on the front lines of helping their long-term care facility partners confront these new challenges. In this era of cost-containment, the supply chain is more important than ever – it is one place where long-term care facilities can drive cost savings without negatively impacting the clinical setting. From sourcing to staffing, from food to pharmacy, long-term care facilities rely on GPOs to deliver the best products at the best value.
Helping LTC facilities improve patient care remains the top priority for GPOs, and that includes helping to address wound care, improved patient monitoring to help prevent falls, bedding, nutrition/food and pharmacy. Innovative and emerging technologies also represent a significant opportunity for long-term care facilities to streamline processes and reduce costs. Driving measurable, results-driven advancements in care will help deliver the kind of quality metrics that government and private payers are using to determine reimbursement.
Increasingly, GPOs are not only helping their non-acute care partners source innovative products and services, but are also helping them determine which innovative products actually deliver value – that is, what is 'valuable' versus what is just 'new." Administrators find a GP helps with buying everything from technology to standard supplies with a value mindset, maximizing efficiency. But the cost savings is a bonus on top of knowing the facility is doing the right thing for residents.
According to one recent private industry survey, long-term care facilities overwhelmingly named staffing as a top concern. There is a well-documented shortage of trained professionals and paraprofessionals to provide long-term care services – the result of high turnover, large numbers of vacancies, and difficulty attracting new employees. GPOs are helping long-term care facilities meet their staffing and training needs by identifying and vetting potential vendors, and connecting facilities with local auxiliary staffing resources – for example, local dieticians and nutritionists to create programs to help facilitate a healthy lifestyle during patient stays.
GPOs are also helping their long-term care partners address many unexpected real-world challenges that they might lack the experience or infrastructure to confront – for example, how to prepare for infectious diseases such as bird flu or the Ebola virus; the impact of drought or wildfires on the availability and cost of food; and how to anticipate and source alternate products in the event of drug shortages.
Although every GPO has a unique business model and is competitive with other GPOs for the business of non-acute care facilities, every GPO listens carefully to their long-term care partners and keeps an open dialogue about how to best meet their evolving needs. As long-term care facilities are asked to do more with fewer resources, this partnership with the supply chain will be more critical than ever to ensuring continued patient access to effective and affordable care.
Todd Ebert, R.Ph., is the President and CEO of the Healthcare Supply Chain Association (HSCA).