May 05, 2014
Focus on nursing: Building relationships with the MS patient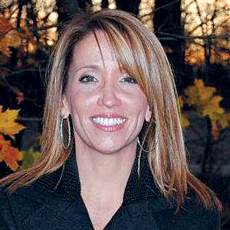 Claire Mayone
It is estimated that over 400,000 Americans are living with multiple sclerosis (MS), a neurological condition where certain white blood cells get confused and eat away at the myelin sheath that protects the nerves in the brain. Without this protective coating, the damaged nerves are no longer able to transmit messages between the brain and the rest of the body, leading to the experience of symptoms such as muscle spasticity, weakness or rigidity, vision disturbances, sensory issues (such as numbness or tingling in the extremities), temporary paralysis (particularly in the legs), trouble with bowels, bladder or sexual function, and/or cognitive difficulties related to forgetfulness and concentration.
The majority of patients have what is called relapsing-remitting MS, which is characterized by neurologic flare-ups, followed by recovery periods during which symptoms improve, or possibly even disappear, throughout their lifespan. These patients and those with other forms of the disease require regular visits to a neurologist, and may also require long-term caregiving to assist with other every day functions in between doctor visits, based on the changes in their body and mind. Most MS patients are diagnosed between the ages of 20 and 40 and women are about twice as likely as men to develop the disease.
Though I've only recently become involved in caring solely for MS patients, I've been dedicated to helping others throughout my career, and really, since childhood, following in the footsteps of an inspirational relative who often discussed the joy she experienced as a nurse. Today, almost 26 years after earning my degree, I too enjoy the rewarding aspects of the profession, especially when working with patients living with MS who often require a bit more care.
Because of its chronic nature, MS patients sometimes need access to healthcare professionals beyond regular appointments, and further, patients with mobility and disability issues may also find it challenging to get to their physician's office. In light of this realization, Genzyme, makers of AUBAGIO, an oral MS treatment, developed the MS One to One program, in which I am a nurse. MS One to One provides support to registered program members living with MS and their care partners, by phone and online, 24 hours a day, seven days a week. MS-certified nurses like myself, are on-call to respond to treatment queries, as well as help patients navigate insurance and reimbursement challenges. We're also trained to provide counsel regarding how to help people with MS learn to talk to their family members and friends about the challenges they face living with MS, and simply lend an open ear during times of triumph as well as trial. This may be a helpful program for those residents in assisted living or long-term care who need emotional support.
One of the aspects I enjoy most about working as a nurse with this program is that in addition to fielding one-off calls, I support an assigned group of patients that I connect with on a regular basis. This allows me to build long-term relationships and case histories, which is extremely beneficial in helping such patients learn how to manage this enduring disease. Long-term patients don't have to re-introduce me to their MS journey every time we speak, and I am able to more efficiently provide advice regarding the situation at hand, allowing them to move on with their day, despite having an illness that itself is often disruptive and challenging.
In order to provide comprehensive information and care to our patients, nurses in the MS One to One program are strongly encouraged to complete compliance and continuing educational training regularly. With the rapid evolvement of our healthcare system and the increasing amount of information available online, I urge all nurses to keep up with the latest information and trends for patients, and make that connection with the people they may serve through their entire lifetime.
Claire Mayone, RN, is a nurse educator based in North Carolina. To learn more about MS One to One, visit www.MSOnetoOne.com, or call 1-855-MSOne2One (1-855-676-6326).