March 12, 2014
Financing a SNF with cash flow problems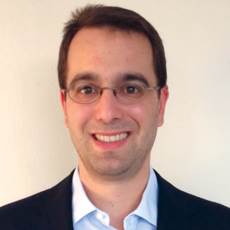 Marco Terry
Demand for nursing home services is strong and will increase, as an estimated 20% of the country's population will be senior citizens by 2030. One would think that a market with such strong demand for its services would have great business potential. However, operating a nursing home is extremely difficult, especially from a financial perspective. Keeping clear of financial problems – and staying in business – is challenging.
Nursing home operators often experience cash flow problems. Some of these problems can be traced to high startup costs. According to Forbes.com, the startup cost for a new facility can exceed $100,000 per room. Obviously, this cost varies by location. However, many cash flow problems are not related to high startup costs. Instead, they develop due to differences in timing between expenses and revenues.
Is it just bad timing?

Nursing home facilities have a long list of ongoing expenses that have to be paid regularly. Major expenses include caregiver salaries, facility maintenance, food, etc. The majority of these expenses need to be paid relatively quickly, such as salaries, creating a continuous demand on your available funds. On the other hand, most revenues don't come immediately. Payments from government (e.g., Medicare, Medicaid) or private insurance programs can take weeks or months to arrive.
Unless you have adequate cash reserves, prolonged revenue cycles combined with rapid expense cycles can lead to cash flow problems. If these problems are not handled in a timely manner, they can intensify and threaten the stability of the nursing home.
Is profitability the issue?
Although most cash flow issues occur due to the timing of revenues and expenses, they can also arise from unprofitable operations. It's important to rule out this option before exploring financing alternatives. Obviously, no amount of financing will fix the cash flow problem if the nursing home is unprofitable.
Review the profit and loss statements for the last quarter, half-year, and year. This analysis should give you a balanced view of your profits. Enlist the help of a CPA if the nursing home has complicated financial statements.
Financing your medical accounts receivable
You can use financing to fix cash flow problems related to prolonged revenue cycles. A line of credit can be used to solve this problem. However, lines of credit have some limitations: they are hard to obtain and have stringent underwriting requirements. Furthermore, getting an increase on an existing facility often requires you to repeat a significant portion of the underwriting process.
One increasingly popular alternative is medical receivables factoring. This solution is designed to improve cash flow by financing slow-paying receivables due from government and private medical insurers. Factoring provides the nursing home with immediate funding using the slow-paying claims as collateral. Transactions settle once the insurer pays the claim.
The primary advantage of medical factoring over other solutions is its flexibility. The lines can adapt and grow alongside your revenues. Furthermore, factoring lines usually require less underwriting than a line of credit. As a result, medical factoring can be an alternative solution for growing nursing homes that don't have strong balance sheets.
However, flexibility often comes at a cost. Most receivable financing lines are more expensive than conventional lines of credit. Therefore, they are best used in cases where the nursing home is profitable and cash flow issues are isolated to slow-paying insurance claims.
Marco Terry is the founder and managing director of Commercial Capital LLC, a leading provider of medical factoring financing to nursing homes. He can be reached at (877) 300-3258.