August 24, 2016
F-Tag in focus: F-428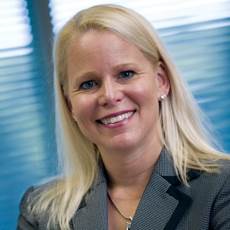 Sonja Quale, Pharm.D
Demonstrating high quality metrics is essential for long term care centers to distinguish themselves as preferred partners in the continuum of care. Compliance with appropriate medication regimens is one way to achieve quality measure thresholds. In this blog, I'll explain the drug regimen review requirements of F-428 and why monthly reviews by a licensed pharmacist may not be enough to avoid a citation.
The Centers for Medicare & Medicaid Services State Operations Manual states that the medication regimen of each resident – including those receiving respite care, at end of life, or who have elected the hospice benefit – must be reviewed at least once a month by a licensed pharmacist.
A medication review requires "A thorough evaluation of the medication regimen of a resident, with the goal of promoting positive outcomes and minimizing adverse consequences associated with medication. The review includes preventing, identifying, reporting, and resolving medication-related problems, medication errors, or other irregularities, and collaborating with other members of the interdisciplinary team."
In December of 2006, CMS issued guidance to surveyors introducing the requirement of medication regimen review by a pharmacist for residents who were anticipated to stay for less than 30 days (short stay) and those who experienced a change of condition, language repeated in CMS Memorandums dated November 2, 2012, and November 26, 2014. Situations that may prompt an interim review include:
when residents are hospitalized between the monthly reviews

when residents are discharged after a short stay prior to the pharmacist's next routine visit

when residents experience changes in condition between reviews such as falls, weight loss, mental status changes, seizure activity or any other unexplained changes
If a timely medication regimen review does not occur, these residents could experience avoidable negative medication-related outcomes. The facility could risk citation under F-428. According to CASPER, 7.2% of facilities were cited for a F-428 deficiency according to its March 1, 2016, report of data on the last standard health survey of active SNF/NF.
If non-compliance is identified at F-428, additional citations such as F-329 – Unnecessary Medications, F-385 – Physician Supervision, or F-501 – Medical Director may also be investigated.
To avoid being cited during survey review by the state or federal surveyors, each skilled nursing facility should have:
a system in place in which an interim medication regimen review (iMRR) may be requested and performed by a pharmacist between routine consulting visits

a plan for how the review should be handled if the pharmacist is off-site

a clear way for the pharmacist's findings to be communicated to the provider

a procedure for acting upon the recommendations received from an interim medication regimen review

policies for documentation according to the procedure already in place for regular consulting reviews
For additional assistance, PharMerica's consultant pharmacists can help identify ways to lower costs and help you stay in compliance with ever-changing regulations. During monthly on-site visits, consultants perform medication reviews and provide guidance on appropriate medication usage. Our nurse consultants are experts in medication storage, administration and audits. They can assist you with mock and pre-survey audits, med-pass observations and cart audits, and med room inspections – alerting you of any potential F-Tags.
In my next post, I'll address F-332-333 Medication Errors and how to best avoid citations so you can better prepare today to succeed tomorrow.
Sonja Quale, Pharm.D. is the vice president and chief clinical officer at PharMerica Corporation.